PRO Services Dubai UAE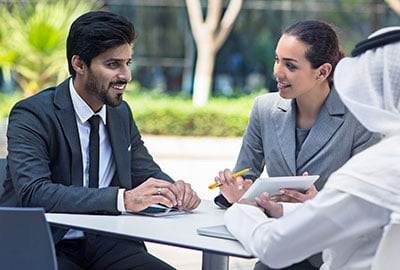 While UAE is one of the most investor-friendly destination to start a business, every foreign investor needs to get proper documentation in order to start his business on schedule. To set up a business in UAE, investors need to get approvals from Department of Economic Development, Dubai Chamber, Ministry of Labour, UAE embassy, Dubai courts, Dubai Immigration &Naturalization Department, Roads and Transport Authority, General Department for Residency and Foreigners Affairs. Shuraa Business Setup gets your business documents cleared swiftly and assists you in drafting labour contracts. We also provide Dubai translation services .
Most of the paper work to establish a business in UAE is in Arabic, so we also offer high-quality legal translation and typing services. Because of our strong connections with government agencies for several years, Shuraa Business Setup teams are able to get documentation clearance in record time. We offer a dedicated consultant for each client so that you are always updated on the progress of company incorporation in Dubai and all over UAE.
We provide pick-up and drop facilities for all government documentation. You no longer have to face rejection or go to government offices multiple times to register your business in Dubai. Our contacts within the Dubai and UAE governments for the past 15 years helps you get quick approvals to setup your business in UAE on schedule. With Shuraa Business Setup, you can forget about missing deadlines and renewal dates, we track your company documents due for renewal so you never have to pay fines for delay in getting all your business documents renewed. Our services help you cut down on 50% of the costs that may incur if you decide to apply for the different approvals to set up a business in UAE individually.
We are proud to be one of the renowned officially-recognised and registered pro services in UAE, with strong links with officials in these departments. With Shuraa Business Setup, you can count on full transparency and total accountability. Moreover, our document processing and attestation service is done fast and is reliable. In short, we bring you the most affordable PRO services in Dubai.
Shuraa Business Setup PRO Services:
Approvals from government agencies
Approval of Trade name
Court Agreement letter / Notary
Typing LLC contract (Arabic and English)
Embassy paperwork
Civil defence paperwork
Municipality paperwork
Labour department paperwork
Immigration department paperwork
Economic department paperwork
Certificate attestation
Legal translation
UAE business license services
Contract clearance
Services for visa processing
Visa amendment
Labour card and immigration card renewal
Why choose Shuraa Business Setup
Saves up to 70% of your administrative and PRO services cost
Complete handling of all government- related documentation clearance
Quick and accountable with commendable service
Correct legal translation
CALL NOW: +971-44081900 | 050 7775554 and get FREE CONSULTATION
Sheikh Zayed Road, Office no. 501, 5th Floor, Aspin Commercial Tower - Dubai

+971-44081900

, +97143510077

+971-507775554

+971501577739

+97143510078

P.O. Box: 78029
Subscribe to our newsletter to receive latest updates and exclusive offers.

---

Cards accepted