Offshore Company Formation in UAE
Offshore Company Formation in UAE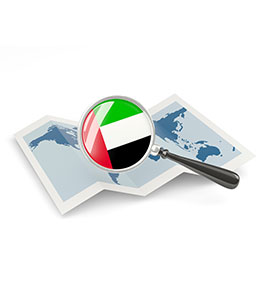 If you want to protect your assets in a tax-free country, offshore company formation in UAE is a step in the right direction. Offshore companies are non-resident companies, which means shareholders get no visa and there is no physical office. UAE offshore companies are not issued an operating license and only get a certificate of incorporation, as they cannot conduct manufacturing, trading or business within the Emirates. Offshore company formation in UAE can be complicated without thorough knowledge of the rules and proper documentation for offshore company registration in UAE.
Save time, money and effort and find the fastest and safest way to set up a company in RAK free zone or JAFZA freezone, with Shuraa Business Setup. We are renowned for our quick and legitimate services because our close links with government officials and international expertise help you establish your offshore business in UAE on schedule. The major benefits of forming an offshore company in UAE are that you pay no tax, entirely own your company, keep your business private and get 100% of your profit.
Offshore company formation in UAE also offers you access to liberal labour laws, meaning that you can hire the best talent from across the world, without any restriction. The easy licensing procedures at UAE offshores help you set up a company in the least amount of time and no foreign exchange controls and trade barriers simply means more profit for the company. What you set to gain is a private way to conduct your business, without having to dilute your profits through taxation and unnecessary paperwork. Shuraa Business Setup packages are available for setting up RAK offshore company, Jebel Ali offshore company and Ajman offshore company in their respective free zone areas.
Why UAE is the Best Offshore Destination?
UAE's Double Taxation Avoidance Agreements with several countries
UAE has not signed on as a member of the Organization for Economic Cooperation and Development (OECD) and is not obligated to exchange financial information of companies
Stable political atmosphere in UAE, means that the norms do not keep changing with the change in the regime.
Dubai has a reputation of being a clean, secure and tax-free destination for international financial services and large companies. With increasing cross-border control and crackdown on tax evasion by several countries, UAE has emerged as one of the last-remaining safe locations to store your wealth and protect your assets.
Why choose Shuraa Business Setup?
Shuraa Business Setup's Dubai freezone company incorporation packages help you register your company, get trade licenses for you and provide PRO services with relevant government agencies.
Shuraa also offers assistance with banking, insurance, visa, labour, financial accounting and legal matters.
Our business set up services package provides complete privacy and confidentiality for your finances and business, at competitive prices.
With Shuraa Business Setup, investors can register their offshore company despite not being physically present for the incorporation.
With us, you get personalised services that ensure legalities of your offshore company that will up-and-running in no time.
Different Offshore options in UAE:
For more details, please contact Shuraa Business Setup .
CALL NOW: +971-44081900 | 050 7775554 and get FREE CONSULTATION
Sheikh Zayed Road, Office no. 501, 5th Floor, Aspin Commercial Tower - Dubai

+971-44081900

, +97143510077

+971-507775554

+971501577739

+97143510078

P.O. Box: 78029
Subscribe to our newsletter to receive latest updates and exclusive offers.

---

Cards accepted