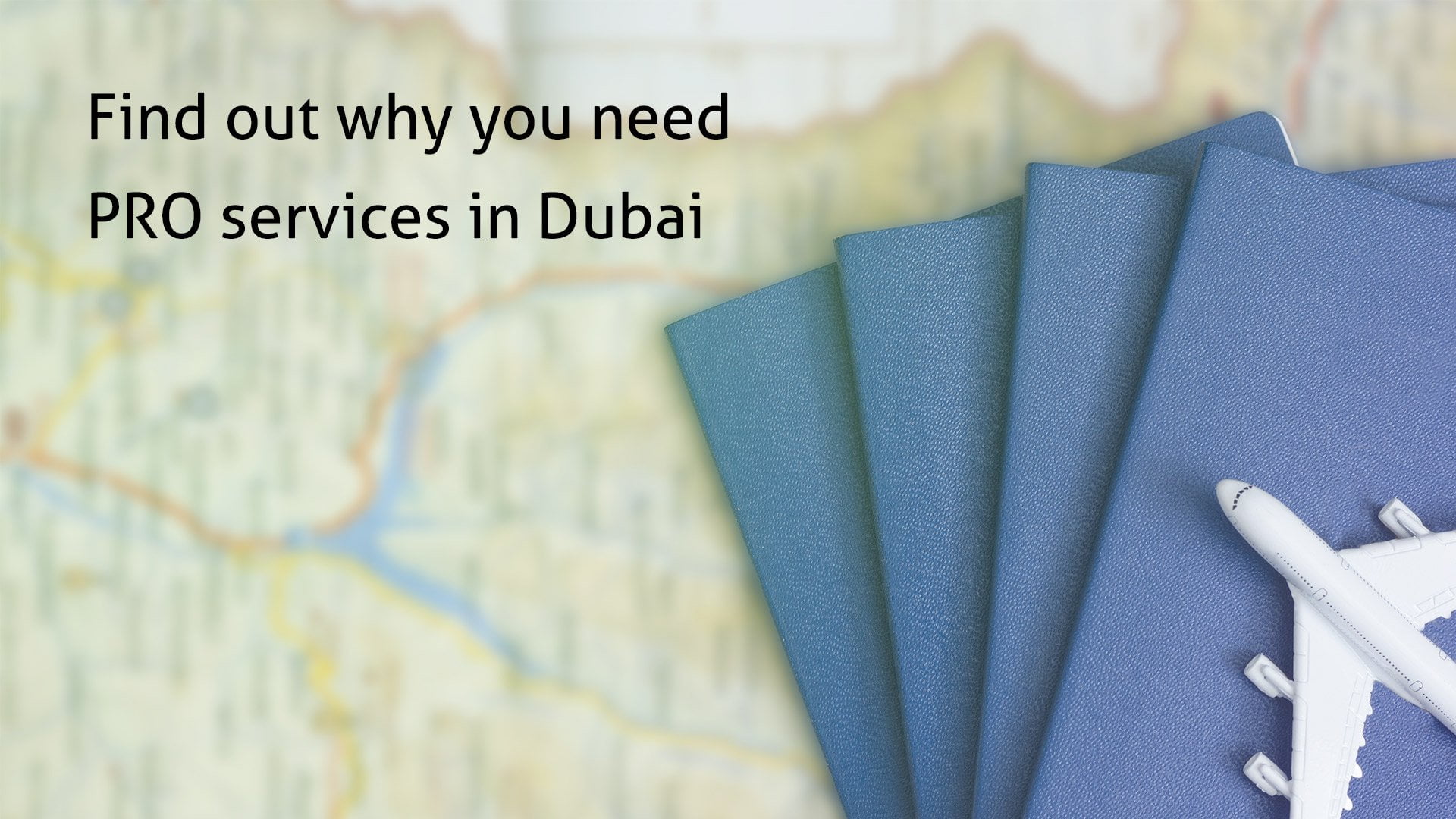 Why do you need PRO services in Dubai?
Establishing a business in Dubai or starting your own company in the United Arab Emirates can be an ambitious as well as an overwhelming decision. Nevertheless, the increasing number of requirements and mandatories attached to business setup in UAE can be changeling if proper information and the right resources are not at hand. An easy relief to this is the PRO and document clearing services in Dubai and across UAE.
So what are PRO service?
Dubai has been growing at a rapid pace and frequent changes in the commercial law and the economic systems are normal. For a business enterprise or an individual entrepreneur, it is required to deal with various governmental departments and judicial authorities of Dubai, while starting as well as regulating a business in Dubai. The best PRO services in Dubai will help you through all the requirements concerning these authorities. Some of the departments in Dubai that PRO services assist with are Department of Economic Development (DED), the Dubai Economic Chambers, Trade and Chamber of Commerce, the various Dubai Ministries, Dubai Visa and Immigration departments, etc.
The Dubai government has been trying to make the commercial obligations and document clearing services in Dubai user friendly, however, conciliation can be extensive. Further, being a foreign country understanding the rules and regulations; change in the currency, Arabic translated documents and such other contraints can be difficult to overcome on your own. Thus, the assistance of a Public Relationship Officer (PRO) could be very helpful.
Here are some of the pointer that denote the need of PRO service providers in UAE:
The need to monitor and update company about registration, licensing, permits, payments.
To ensure agreement with the judicial systems, the legal structures and the various government agencies that need to be approve of the company and its commercial activities.
The need to appear before the local authorities and obtain the company's business license. Also, to take care of the permit applications and renewal of the concerned licenses.
To signify the requirements of the Immigration & Labor Department for the company and to process and obtain related documents.
To acquire labor approval, entry permit, employment visa, labor card, labor contract, residence visa, and work towards various document clearing services in Dubai.
The need to build and retain virtuous working relationship with local and national government offices.
To ensure that company or business is thoroughly knowledgeable as well as timely informed about all the governmental protocols and instructions.
To monitor the ministerial directives and instructions from the concerned legislation and report it to the respective departments.
To maintain the company's authorized stamps, official governmental letters and all the certified letters sent to Government.
To obtain certification and sanctions from authorities and coordinate for the Certificate of Origin/ Attestation, payment of (DEWA, Abu Dhabi distribution/Al Madina Real Estate / Etisalat/ Du etc)
The above noted are just a few tasks provided by companies offering the best PRO services in Dubai and all over UAE. There are huge governmental as well as judicial responsibilities dealt by a Public Relation Officer. To know more about affordable and cheap PRO Services in Dubai or anywhere else in UAE, just get in touch with Shuraa Business Setup.
Shuraa Business Setup is a one-stop-shop destination for all your governmental needs and legal issues related to business setup. To know the fastest and the best cost of PRO services in Dubai UAE call us now!!!