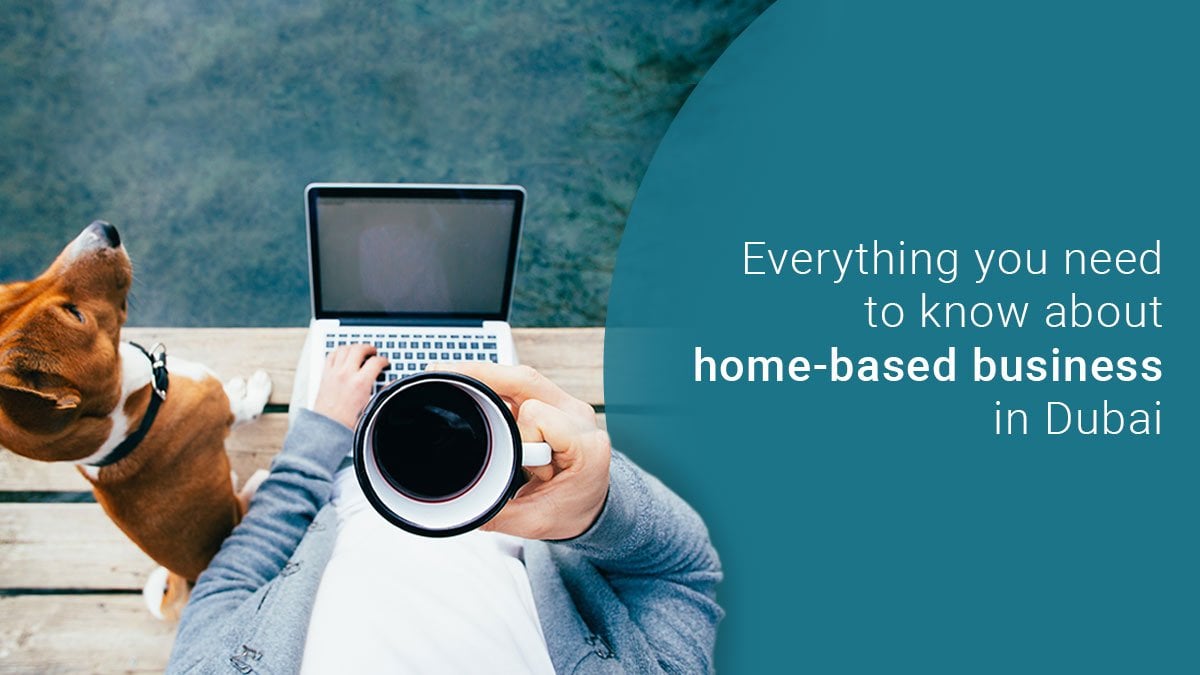 Home-based business in Dubai – everything you need to know
Working from home is no longer news. While the arrangement became widespread due to the restrictions imposed by the pandemic, now the UAE residents have devised creative ways to sell their skills in their own terms. Moreover, the government's bid to support small and medium enterprises (SMEs) has boosted the issuance of home business licenses in Dubai. The following article will cover everything you need to know about home-based business in Dubai.
Top 7 trending home-based business ideas in Dubai
Consulting / HR / IT Services / Marketing / PR – You can offer these services form the comfort of your home by obtaining a management consultancy license of the Department of Economic Development (DED). If you wish to offer niche services such as web development, graphic designing, and providing written content, you can also apply for a freelance permit.
Tailoring / Boutique – You can easily put your vocational skills to practice and grow as an entrepreneur in the UAE with a merchant license from the Department of Economic Development (DED).
Sell your creations – From handicrafts to painting and handmade jewellery, you can use your social media account to display products, connect with buyers and earn by acquiring your DED trade license.
Virtual Instructor – If you are a certified dancer, a personal trainer, or a yoga teacher, you can give virtual sessions to your clients.
Online Counselling – To impart any health-related services such as psychological counselling, nutritional advice, and meditation lifestyle coaching you should not only have the license to practice it, but also register yourself with the Dubai Health Authority (DHA) to practice it locally. You can then offer virtual sessions by obtaining a 'Lifestyle Coaching' license from the DED.
Social Media Management / Influencing – Who thought that aimless scrolling through Instagram could make you money? If you have the knowledge of how the social platforms work and particularly enjoy browsing and experimenting on them, you can help organization's grow and reap the benefits of such digital mediums. However, you need to apply for the home business license in Dubai.
Drop-shipping – This home-based business in Dubai is one of the easiest ways to ways to trade. Why? Because you do not require to receive, store or ship products on your own. You will simply have a digital platform to promote the products. When the orders are placed, the vendors are notified and will do the needful to get the products to the clients.
Benefits of obtaining a home business license in Dubai
Flexibility: When you are the boss of your own work, you are not obliged to work under a fixed structure. You can figure out your own routine and the best time-management strategy to boost productivity.
Comfort: You do not have to be a part of the 9 to 5 grind. Snoozing alarms, picking out outfits daily, getting stuck in rush-hour traffic, and sitting for long hours takes a toll on employees.
Freedom: Have you ever been a part of large teams and tough managers? you know it can get tough to adjust and accept different approaches and accommodate opinions on tasks. Home-based business in Dubai allows you to pursue your project whichever way you want.
100% Ownership: With home business licenses in Dubai, you can enjoy complete control over your company's operations and finances without any worries.
Legalise your business
Home business licenses are issued depending on the nature of activities that will be conducted. Acquiring legal permits for certain categories, including professional services, of home-based businesses in Dubai are simple. While others such as online trading need to meet certain criteria.
For any trading activities, home based-businesses in Dubai can operate after obtaining their license. While a freelance permit also helps skilled individuals provides their services in a better way. A Lifestyle Coaching license enables certified practitioners registered with the DHA to provide wellbeing services digitally.
Shuraa will help you start your journey.
Figure out the best way to start your home-based business in Dubai by getting in touch with Shuraa Business Setup. A free consultation with our legal corporate advisor will help you understand which home business license in Dubai to get. They will also assist with other formalities involved in legally operating a home business in Dubai.
Call us on +971 44081900 or send a WhatsApp message to +971 501287254. You can also drop an email to info@shuraa.com