Bank Assistance and Opening a Bank Account in Dubai and UAE
Bank Assistance and Opening a Bank Account in Dubai and UAE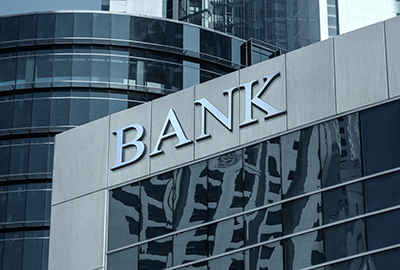 Business Setup in Dubai or any other part of United Arab Emirates has an impeccable reputation for being one of the best and reliable financial sectors in the world, offering tax benefits and vast pecuniary opportunities. Shuraa Business Setup assist you with various bank assistance, opening a bank account in UAE, offering bank guarantee, etc. – so that you can make the most of your earning and returns, by saving in the banks in UAE.
Opening A Bank Account in Dubai or anywhere in UAE

Business entities and high-net-value individuals from various nationalities strive to open a bank account in Dubai as well as in other parts of UAE. This is due to the numerous formalities and documents required to open bank account in UAE – be it a saving account, current account or a business bank account.

Shuraa Business Setup directs you through a pretty straightforward procedure and instant means of opening a bank account in Dubai and across UAE as well as provides you with the required documents depending on your nationality, business activity and legal category of the business.

With Shuraa Business Setup, opening bank account in Dubai for non-residents or corporate entities becomes extremely easy as our experts carry out the procedures promptly. Shuraa Business Setup aids you through the right banks in the region that offer low tariffs on banking facilities, simplified reporting system, high quality of services and competitive fees.

So whether you need to know about any of the UAE banks, offshore banking or require to have an account in the best bank in Dubai. Shuraa Business Setup can do it for you!

Bank Guarantee for Business Setup in UAE

As per the Article 411 of the Commercial Transaction Law No. 18 of 1993 and the Civil Transactions Law No. 5 of 1985 – Bank Guarantees are considered to be a commercial proceeding in UAE. A bank guarantee is given to a company or an individual regardless of the capacity, of the entity. Thus, a nominal understanding or fee is charged between the parties involved.
Shuraa's Bank Guarantee Assistance
Some business activities in UAE require Bank Guarantees, in order to make an investment or hold a working capital – and hereby expand the business. Shuraa Business Setup provides assistance to such companies with a Short-Term Bank Guarantee facility that can be valid for 3 days to 10 days.
There are mainly two parties involved in the process of Bank Guarantee – Principal Debtor and Beneficiary – for the bank. Shuraa Business Setup assist you by becoming an enacting principal debtor making you the beneficiary. Through this, Shuraa enhances the creditworthiness of your company to secure a bank guarantee.
There are various types of bank guarantee that a business may require, to know more on how Shuraa Business Setup can assist you with the best banking facilities in UAE, speak to our experts today!
CALL NOW: +971-44081900 | 050 7775554 and get FREE CONSULTATION
Sheikh Zayed Road, Office no. 501, 5th Floor, Aspin Commercial Tower - Dubai

+971-44081900

, +97143510077

+971-507775554

+971501577739

+97143510078

P.O. Box: 78029
Subscribe to our newsletter to receive latest updates and exclusive offers.

---

Cards accepted