Professional Trade License in Dubai, UAE
Professional Trade License in Dubai, UAE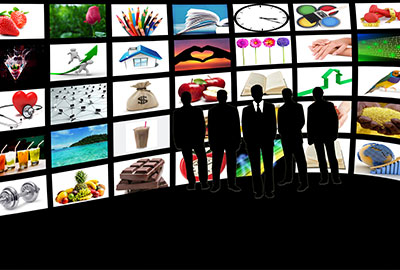 A service oriented company that depends on a professional's skill or expertise needs to acquire a Professional Trade License in UAE. The Professional Trade License relies on the physical as well as mental capabilities of the professional individuals in the venture and not on monetary investments alone. A Professional Trade License allows 100% ownership for foreign investors, permitting them the advantage of a sole proprietorship. However, they are obligated to appoint a UAE national as a local service agent to complete the judicial formalities. The local service agent charges a fixed annual fees, apart from which he/she has no direct involvement within the company. The service agent will have no equity, neither will be entitled towards any liabilities suffered by the company.
Professional License will be given on the basis of your educational entitlement and area of expertise, nevertheless acquiring can include several factors – such as documentations, approvals from the Chamber of Commerce, municipality formalities, public notaries, protection agreements and so on.
Advantages:
Acquiring a Professional Trade License with Shuraa Business Setup provides you with various benefits, some of them are as follow:
Paperwork &approvals from concerned departments.
Establishing the business license &company formation in timely manner.
Applications for visas, licenses, obtaining labour quotas, translation services , etc.
Assisting with the opening of corporate bank accounts.
Fixed annual fee, transparency in dealing and reliability.
Suitable for entrepreneurs, SMEs and MNCs entering the UAE market.
Ensures realistic timelines enabling the effective process.
Few examples of the Professional Business Activities are as follows:
Artisans
Businessmen Service
Consultation &Training
Computer Graphic Design Services
Printing and Publishing
Event Management
Security Services
Typing and Photocopying
Web Design
Repairing &Furnishing
Document Clearing
Saloon and Spa
Several economic departments – such as, Department of Economic Development, Municipality as well as other authoritative bodies – have an enormous list of activities, under which a professional trade license can be obtained. Also, the governing bodies keep including number of activities to encourage professional entrepreneurship in UAE. To find out more about professional licenses or for renewal of your professional trade licenses in Dubai or anywhere in UAE, Contact Shuraa Business Setup .
CALL NOW: +971-44081900 | 050 7775554 and get FREE CONSULTATION
Sheikh Zayed Road, Office no. 501, 5th Floor, Aspin Commercial Tower - Dubai

+971-44081900

, +97143510077

+971-507775554

+971501577739

+97143510078

P.O. Box: 78029
Subscribe to our newsletter to receive latest updates and exclusive offers.

---

Cards accepted