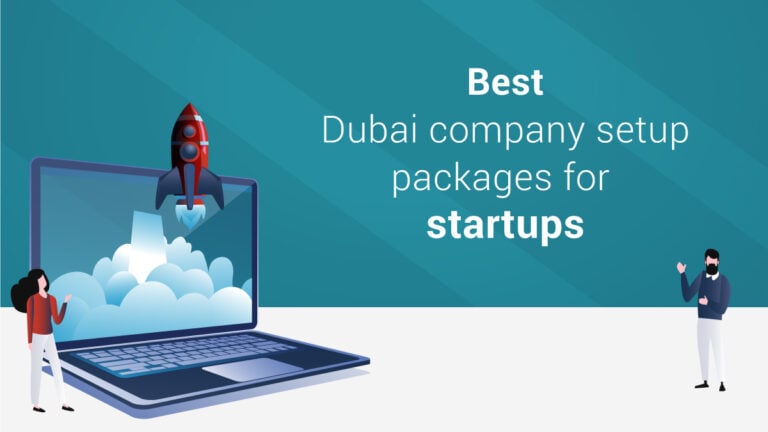 Dubai Company Setup Packages for Startups
Are you a new entrepreneur venturing into the world of business? Or are you a seasoned entrepreneur looking to expand your business in Dubai? With the help of affordable Dubai company setup packages for startups, you can get your establishment up and running in the most seamless way.
We understand that first-time entrepreneurs or small and medium enterprises (SMEs) may have financial constraints or limited knowledge about starting a business in Dubai, especially if you are new to the UAE. Which is why, our cost-effective and comprehensive start-up packages for company formation will simplify this process for you. These packages are designed to take care of necessary documentations, approvals, service fees, and processes.
Dubai Company Setup Packages
Below are some of the most affordable Dubai company setup packages offering competitive and customised business setup services in the UAE.
Mainland Starter Package
Trade License
Corporate Service Agent
PRO Services
Complete Documentation
Dedicated Consultant
Free Consultation
And more


From AED 14,500*
Mainland All-Inclusive Package
Trade License
Investor Visa
Office Solution
Employee Visa Quota
Free VAT Registration
Bank Account Assistance
And more


From AED 18,500*
Free Zone Starter Package
Trade License
Lifetime Investor Visa
15% off for 3yr license
Bank Account Assistance
Free 1hr VAT Consultation
Dedicated Account Manager
And more


From 17,900*
Dubai is an entrepreneur-friendly city. Its government is regularly introducing new policies or improving older laws to benefit the business community in the city. One such game-changing amendment was the implementation of 100% business ownership for foreign nationals, rolled out earlier this year.
Previously, an expat businessperson had to partner with a UAE national (local sponsor) to register a commercial company with the Department of Economic Development (DED) on Dubai mainland. This also meant that the profit-sharing structure of the business would be 51-49, where 51% shares would be held by the Emirati sponsor. But with the recent amendment, you can now own 100% shares of your UAE business.
In Dubai, you can opt to establish your business either on the mainland or in one of the many free zones. Some prominent mainland regions for setting up a business include Sheikh Zayed Road, Business Bay, Karama, and Al Quoz. Some prominent Dubai free zones include International Free Zone Authority (IFZA), Jebel Ali Free Zone (JAFZA), Dubai Media City (DMC), and Dubai Multi Commodities Centre (DMCC).
Benefits of establishing a company in Dubai
Here's why you should start your company in Dubai:
100% foreign ownership
0% personal, corporate, income tax
Strategic geographic location
Growth-centric global business hub
World-class infrastructure
One of the safest cities in the world
Unparalleled global connectivity
Active government support for entrepreneurs & investors
While the government of Dubai has made it easy for entrepreneurs to set up their companies, it is advisable to take the help of industry experts to assist you. This is because the legal requirements and processes that entail company establishment differ depending on the business activity you select as well as the structure you choose for your business.
Shuraa Business Setup is a leading provider of company formation and corporate services in the UAE. For over 20 years, we have been helping international and local entrepreneurs register, expand, and maintain their businesses in the UAE. Whether you are an individual businessperson or a multinational company, we will help you gain a foothold in the lucrative and diversified UAE market.
Our proficient team of legal corporate advisors, business setup consultants, PROs, tax agents, and lawyers have helped more than 35,000 entrepreneurs to date. Here's why you should choose Shuraa for your Dubai company formation:
35,000 businesses formed in the UAE since 2001
Strong team of 100+ professionals from 16 nationalities
Multilingual and highly experienced team of corporate advisors
Trustworthy corporate local agent
Certified Investor Rights & Protection services to secure the ownership & profit share of clients as per central government's regulations
Simple, fast, transparent, and hassle-free processes
Exclusive and customised company formation packages offering value for money
Approved service agents for the Department of Economic Development in Dubai
Affiliated with various government agencies in the UAE
To learn more about our affordable Dubai company setup packages for startups, call us on +97144081900. You can also chat with us over WhatsApp on +971507775554 or drop us an email on info@shuraa.com.

BOOK A FREE APPOINTMENT