Business Consultancy Services in Dubai, UAE
Business Consultancy Services in Dubai, UAE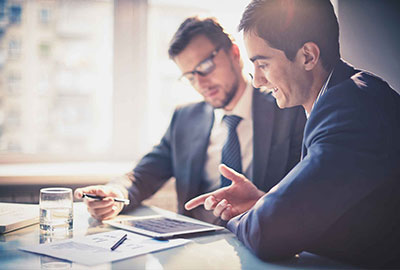 Shuraa Business Setup provides business consultancy services in Dubai and around the United Arab Emirates. We offer company formation as well as management related service. Our professional business consultants at Shuraa Business Setup analyze businesses and deliver solutions – so that companies are in a position to create a setup for themselves, perform in an efficient manner and enhance their business prospects.
Shuraa Business Consultancy Services is an amalgamation of management consulting services that include categorizing business activities, assistance with jurisdiction, obtaining business licenses , investors and partners protection contracts , renting an office space , PRO related services , company liquidation , translation of documents , business promotional services and more. Setting up a business in Dubai or anywhere in UAE comprises of regularities and need to be followed according to the given legal structures. There are several Judicial Bodies, Governmental Departments, Ministries and Embassies involved during this process. Shuraa Business Setup leads you through the journey of forming a company by providing you the right consultation along with time-effective and affordable implications.
Shuraa business setup consultants prove operative to every business type – be it commercial, industrial or professional business setup . With our Business Consultancy Services in Dubai or anywhere in UAE, you can explore and opt for an accurate business module, have a clarified vision with regards to your business, brainstorm on your business activities and plan on adjacent business opportunities, understand the scope of your company along with the scope of your competitors, etc. While offering Business Consultancy Services, Shuraa believes in sharing a lasting relationship with our clients, collaborating with the government officials and regulatory authorities and providing you A-Z facilities with regards to pre-company setup and post-company setup requirements. To know more speak to our consulting experts – as they have answers to your every unsolved business riddle.
CALL NOW: +971-44081900 | 050 7775554 and get FREE CONSULTATION
Sheikh Zayed Road, Office no. 501, 5th Floor, Aspin Commercial Tower - Dubai

+971-44081900

, +97143510077

+971-507775554

+971501577739

+97143510078

P.O. Box: 78029
Subscribe to our newsletter to receive latest updates and exclusive offers.

---

Cards accepted