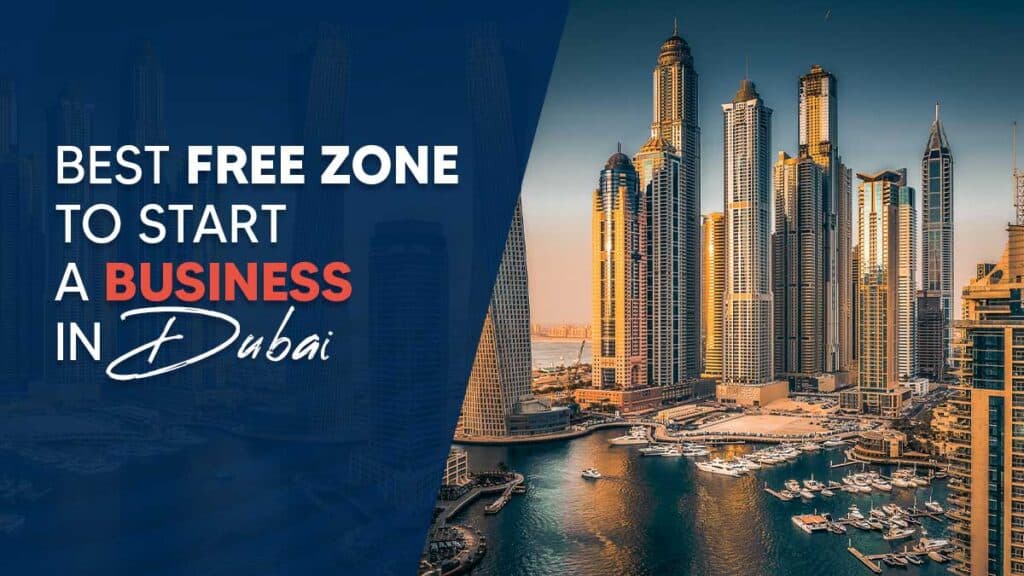 Which freezone would be good for a startup company in UAE?
Entrepreneurs and businessmen wanting to establish a UAE startup company without a local partner generally opt for freezone company formation. Freezone jurisdictions offer complete ownership or sole proprietorship – which has been the major highlight for startup companies in the UAE to prefer freezone areas for business or company setup. Free zone company setup in Dubai and across UAE have lesser restrictions and minimum capital requirements with hassle-free measures to start a company. Thus, a large number of investors seek for a business startup in freezones. Moreover, with a low-cost business setup in Dubai and UAE freezones along with jurisdictional benefits and regions offering cheapest free zone license in UAE – it is the most convenient place for any startup company.
Nevertheless, which are the free zones that prove to be the best for a startup company in UAE:
Freezone business setup in Dubai
A freezone business setup in Dubai, UAE can be an extremely fruitful venture, that can offer numerous occupational networks and business opportunities in Dubai. While there are several freezones listed by various authorities in Dubai, the best one is the Dubai South Freezone. Freezone company formation in Dubai South can serve as a multi-purpose freezone jurisdiction providing various business startups a foundation to not only establish themselves but also make their presence known in the commercial market. The freezone that is located near the Jebel Ali Port and the Al Maktoum International Airport. The jurisdiction is a groundbreaking convention center hosting world-class project and events that can provide immense exposure to startup businesses. Dubai South also offers startup businesses and companies the feasibility and facilitate to extensively transport and trade among around the world.
Ajman Freezone Business Setup
Another jurisdiction for freezone company formation in UAE excellent for startups is the Ajman Freezone. Ajman free zone business setup is known as the most sought-after destination among start-up entrepreneurs and Small and Medium Enterprises (SME), mainly for its affordability and extensive infrastructure. Furthermore, options such as flexi-desk, flexi-office setups, infrastructural perks, access to freehold property, privacy for investors with limited reporting obligations – makes it the best for business startups in UAE.
Ajman free zone trade license fees is also the best and cheapest among the other UAE freezone licenses, moreover, Ajman offers easy procedures and convenient option on prices for starting a business in comparison to the cost of company setup in freezone UAE.
If you are still searching for more possibilities or would like to know about other freezone company formation jurisdictions contact Shuraa Business Setup right away! Shuraa does not only provide you a consulted point of view with regards to company formation depending on your business activity and budget but also aids you through all the necessary documentation and permission to establish a business startup in UAE.