Business Setup in UAE Free Zones
Business Setup in UAE Free Zones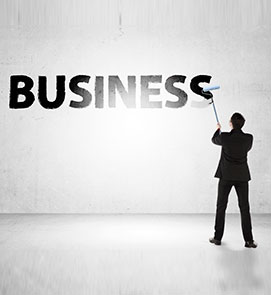 UAE free zones attract foreign investors as they are allowed 100% ownership of their companies and major tax benefits. Freezone businesses in UAE get customs and export duty exemption, while importing raw materials and equipment, in free zones. These companies can trade internationally and are allowed to own real estate inside UAE. Companies in the United Arab Emirates freezone are allowed to get services and products from the UAE without the agent, but to sell their products in the UAE by partnering with a UAE mainland-registered agent. Free zones offer world-class business amenities, options such as flexi-desk and flexi-office setups, great infrastructure, access to free-hold property and complete privacy to investors with limited reporting obligations. And Shuraa Business Setup helps you scoop out the most-affordable office space at premier locations in Free Zones.
What's even better is that UAE freezone company formation takes less time that setting up a mainland company. With the help of Shuraa Business Setup, you can set up a UAE free zone company without you being present during the incorporation. Now, you can reap the benefits of a free zone business setup, sitting anywhere in the world. UAE has several free zones across all the Emirates. There is different minimum capital requirement for setting up a company in each free zone. Freezone trade licenses in each free zone area is issued by its respective Free Zone Authority. These licenses have to be renewed annually, and Shuraa Business Setup helps you keep track of when your licenses are expiring and acquires it for you.
Our freezone company formation and trade licensing packages are very economical. Our services comprise free zone company registration, free zone licensing, free zone visa services and PRO services. We assure you freezone company formation anywhere in UAE within three days. Additionally, Shuraa Business Setup provides banking solutions to new businesses, right from opening corporate bank accounts to assistance with bank guarantees. We also help clients get offices for rent in Dubai and business centres at affordable rates in UAE free zones.
Free Zones in UAE
Types of UAE Free Zone Companies
Freezone Company: Where company can be set up with 2 to 5 shareholders
Freezone Establishment: Where company can have only one shareholder
Branch of a Company: Where company is set up as a legal part of a parent company, which is based out of the UAE Freezone.
Advantages of Setting Up a Business in UAE Free Zone are:
100% import and export tax exemption
100% company ownership for investors
100% repatriation of capital and profits
Long-term corporate tax exemption
Personal Income tax exemption
Assistance with staff's visa, housing and other facilities
CALL NOW: +971-44081900 | 050 7775554 and get FREE CONSULTATION
Sheikh Zayed Road, Office no. 501, 5th Floor, Aspin Commercial Tower - Dubai

+971-44081900

, +97143510077

+971-507775554

+971501577739

+97143510078

P.O. Box: 78029
Subscribe to our newsletter to receive latest updates and exclusive offers.

---

Cards accepted