Commercial Trade License in Dubai UAE
Commercial Trade License in Dubai UAE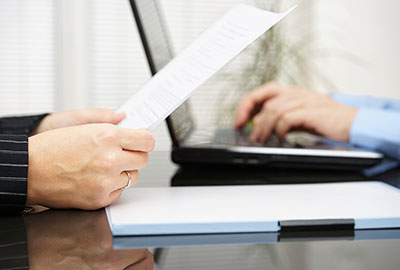 A Commercial Trade License is issued to a company involved in any sort of commercial trade activity. Both general traders, as well as specialized traders can avail a Commercial License in Dubai and around UAE. Commercial Trade License can be granted to a company, that is involved in trades related to goods, commodities as well as services. Commercial Trade License serves as a requirement towards the regulations and protection for such companies. Apart from this, retail companies, construction companies, real estate businesses, transport formations, health institutions and other general trading entities also need to apply for Commercial Trade Licenses.
In order to apply for a Commercial Trade License in Dubai, investors must fulfill certain necessities as well as duly designate the type of activity the company intends to perform – on the basis the license is provided by the authorities. Under a Commercial Trade License, there is also an advantage for adjacent activities – that can be maximum ten such activities per one commercial license.
Advantages:
Acquiring a Commercial Trade License with Shuraa Business Setup provides you with various benefits, some of them are as follow:
Multiple choice among types of companies.
Under one license several adjacent activities can be incorporated.
Secure business engagements with Companies Register &DED.
Applications for visas, licenses, obtaining labour quotas, translation services, etc.
Assisting with the opening of corporate bank accounts.
No corporate taxes, no income taxation &simplified financial reporting system.
Cost-effective ways of renewal for Commercial Trade Licenses in UAE.
Few examples of the Commercial Business Activities are as follows:
Import, Export, Distribution and Sales
Travel &Tourism
General Services
Charter Trading
Ship &Maritime Agencies
Foreign Company Branch
General transport
Fire Equipment, Alarm &Safety Systems
Car Dealers and Auto
General Stores and Shops
Exhibition Organization, Management and Marketing
Manpower Recruitment Agencies &Societies
There are thousands of other activities included under a Commercial License and the DED updates the list every year in order to cater the various business entities. The governing bodies such as Department of Economic Development and various other departments are involved in the process of obtaining a Commercial Trade License. To find out more about Commercial licenses in Dubai or specialized commercial trading licenses for Business in Dubai or anywhere in UAE, Contact Shuraa Business Setup .
CALL NOW: +971-44081900 | 050 7775554 and get FREE CONSULTATION
Sheikh Zayed Road, Office no. 501, 5th Floor, Aspin Commercial Tower - Dubai

+971-44081900

, +97143510077

+971-507775554

+971501577739

+97143510078

P.O. Box: 78029
Subscribe to our newsletter to receive latest updates and exclusive offers.

---

Cards accepted