Offshore Company Formation Jebel Ali Dubai
A business-friendly environment to establish your venture here, hassle-free and tax-free.
Business in Jebel Ali Dubai: Opening up a world of possibilities
Set up in 1985, Jebel Ali Free Zone or JAFZA is spread across 48 sq metres and is one of the largest and fastest-expanding free zones in UAE. It is home to over 6400 companies, including over 120 Fortune Global 500 enterprises from across the world. Jebel Ali is among the best areas for offshore company registration in Dubai free zones, given its great infrastructure, location in between Dubai and Abu Dhabi and enviable client list.
JAFZA offshore companies are companies that are not physically present in the UAE. There are only registered here, which means shareholders have no resident visas. UAE offshore companies only get a certificate of incorporation and not a business license, as they are not allowed to do any business within the Emirates.
Registering an offshore company in Jebel Ali Free Zone is a legal bona fide business. This makes it easier for you to conduct business within the Middle East, outside UAE. Offshore companies can own property, individually or through UAE companies in specific designated areas in Dubai. You also get the added advantage of having to pay no tax while getting 100% repatriation on profit.
Shuraa guarantees a smooth
JAFZA offshore company formation process
For company formation in Jebel Ali Free Zone, you also need a registered agent to interact with JAFZ Authority. Shuraa Business Setup is a registered agent for JAFZA and can offer you the best packages for business setup in JAFZA free zone.
We act as a single-window business setup service provider for investors to incorporate their offshore companies. We will liaise with the JAFZA offshore company registry officials to pay the annual renewal of the registration fee for the offshore company. We offer PRO services with JAFZA free zone authorities and all ministries and government agencies, saving you time, money and effort.
Shuraa Business Setup stands apart because of our 15-year experience and success in registering more than 20,000 companies in UAE. Our set of international consultants as well as local experts with deep connections with government agencies, help you set up an offshore company in Jebel Ali from the convenience of your own home within 10 days.
We also provide help with opening bank accounts, feasibility studies and business plans for your JAFZA offshore, as well as insurance, accounting, auditing and any legal assistance. With Shuraa Business Setup, you can get the most reliable and low-cost business setup services for your JAFZA offshore company.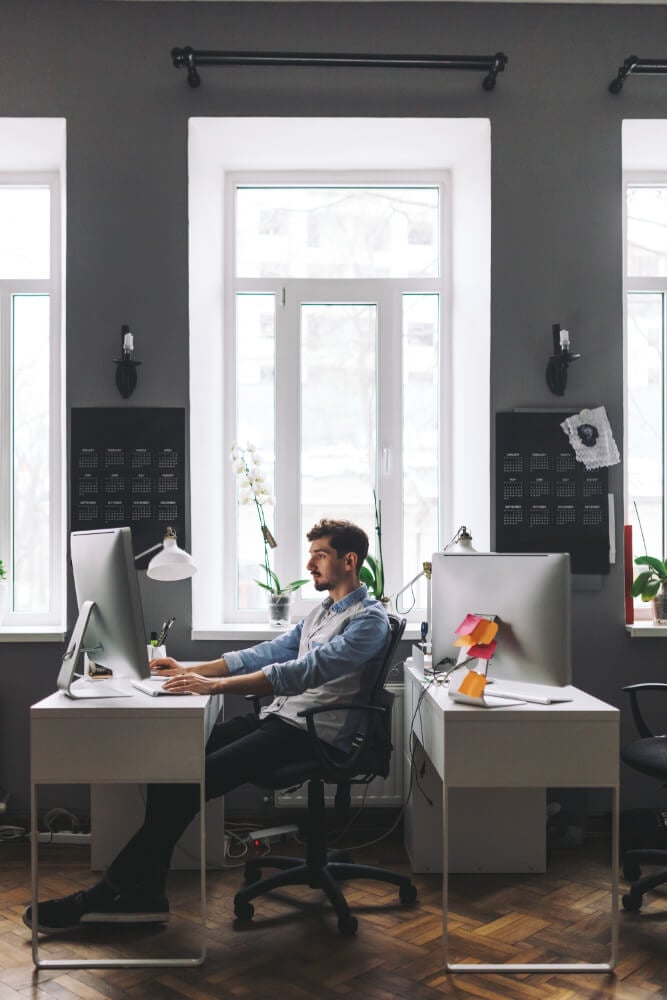 Advantages that come with a
Jebel Ali offshore company
The application process for setting up an offshore company in Jafza
Document requirements for setting up
a Jafza offshore company
Offshore company registration in Dubai may seem like a lot of work, but fear not – we've got a well-mapped course to guide you through the process: 
Copies of the passports of all shareholders and directors.
Proof of address for all shareholders and directors, such as utility bills or bank statements.
Curriculum vitae (CV) of all shareholders and directors.
The proposed name for the company (3 options).
A specimen signature of all shareholders and directors.
A draft of the Memorandum of Association (MOA) and Articles of Association (AOA).
A board resolution for the formation of the company (if applicable).
A lease agreement for a physical office (if required by Jafza).
Parent company documents
Any other documents requested by Jafza
With Shuraa, you can set up your offshore company in as little as 24 hours