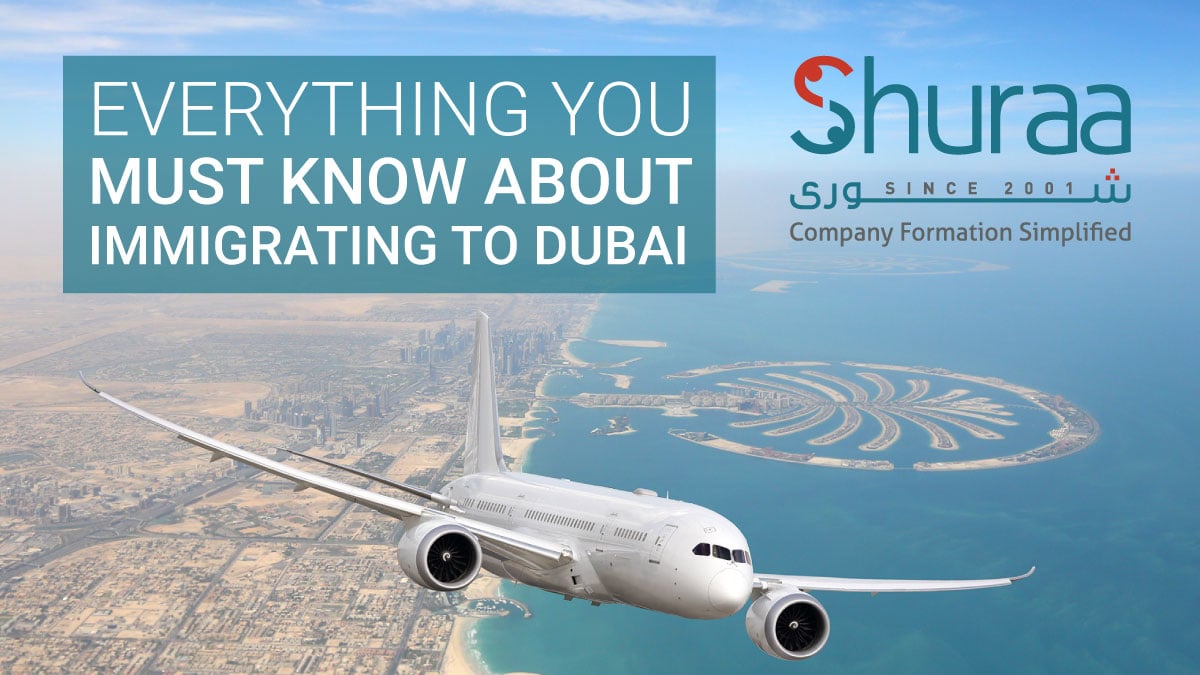 Everything you must know about immigrating to Dubai
Dubai – the commercial capital of UAE is a city determined to retain its tradition while competing at breakneck rapidity to embrace innovation and technology. Dubai is an international city and majorly occupied by expats, the city houses some of the best world-class businesses and employment opportunities.
So, if you are among those foreign investors or employment seekers planning to immigrate to Dubai here are few things you would like to know:
Why should you Immigrate to Dubai?
This could be answered with more than one reason – be it the state-of-the-art infrastructure or mode of communication; quality of living, security, global exposure, education system, tax-free, multi-cultural workforce and the list goes on! But to top-it-all it is the range of commercial market and business laws the city offers that has attracted international businessmen and foreign investors.
A study conducted by the HSBC stated that Dubai ranked the second-best-country to do business in the world for expats to business. Going by the statistics in the year 2015 around 8,800 companies where registered at the Dubai Chamber of Commerce, while 22,000 SME's were established – since then the region receives at least 4% of growth every year.
How can you Immigrate to Dubai?
To get a visa to Dubai you either need a Dubai work permit visa or an Investor Visa There are several ways to immigrate to Dubai – the majorly adopted is by getting a permanent residency, in case you have a business in UAE or a job.
Dubai investor visa or permanent residency acquired by foreign businessmen who make important investment in the city – are granted three-year visa. Alike investor visa, businessmen entering a partnership in a company with an UAE national are also granted business partner visa in Dubai.
In other circumstances if you are applying for an employment visa, the visa will be provided to you by the appointed company that is valid for maximum two-years.
You can also apply for a permanent residency in case you have a family who can sponsor your visa, student visa and domestic helper's visa.
How can you acquire a Dubai Residence Visa?
Dubai Residence Visa for an Investor / Employer:
To qualify for the investor visa, the foreign national must prove to own sufficient funds to make a significant investment into a Dubai company, or to start a business in the Dubai. Documents are as follows – Entry Permit, Passport Copies, Trade License, Photograph for Visa application, Memorandum of Association, Service Agent Contract, Partnership Contract, List of Partners in the Company, Copies of Immigration Card, these are followed by medical procedures and stamping of the visa by the authoritative bodies.
Dubai Residence Visa for an Employee:
If you have a job in Dubai, work permit and the Dubai residence visa are usually taken care by the employer. Documents required for Dubai Residence Visa for an employee is the Visa Application Form, Photograph for Visa Application Original and Passport Copies, Company's Commercial License Copies, Employment Permit Issued by Ministry of Labour and Application fee. This is also followed medical and other labour procedures.
To know more about Dubai or ways to immigrate to Dubai through entrepreneurship contact Shuraa Business Setup or log on to https://www.shuraa.com/, drop us a quick enquiry and we will get back to you!