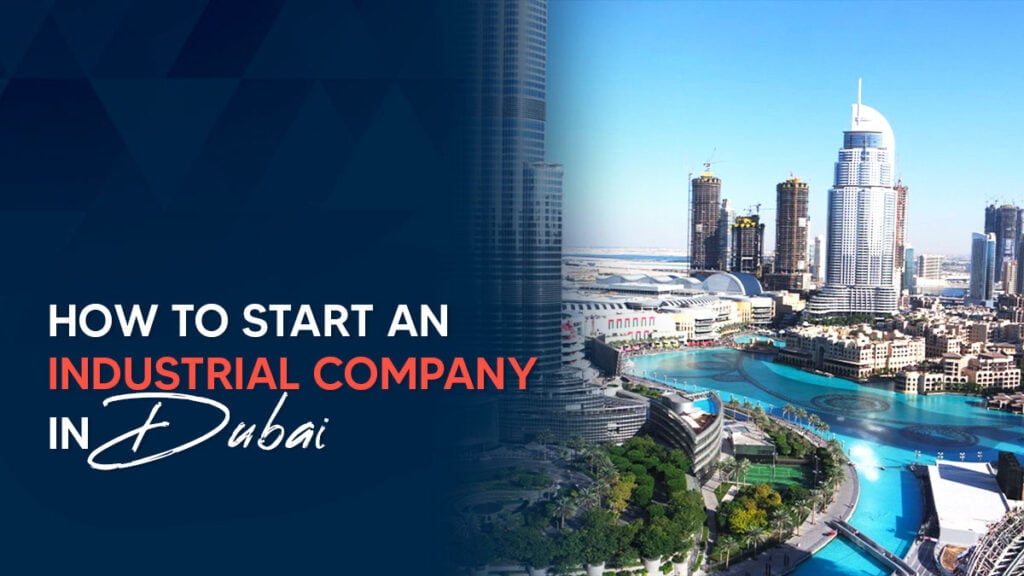 How to Start an Industrial Company in Dubai
Starting a manufacturing unit or industrial company can be a lengthy process and is best done by an expert. Basically, industrial licenses are issued to organizations that convert natural resources or raw materials to finished goods.
If you want to start a company in Dubai with an aim to produce or manufacture new products, semi-manufactured products or even fully manufactured products then follow the below steps.
Ultimate Points Toward Setting Up an Industrial Company
Industrial companies can range in size from large conglomerates to small manufacturing operations that utilize raw materials and turn them into finished goods. These final goods can be sold directly to consumers or used by other manufacturing companies to create a new product. Typically, manufacturing organizations are made up of machines, robots, computers, and humans that all work together to manufacture a product in a specified way.
Today, setting up an industrial company in the UAE is a lucrative business opportunity for several investors. The reasons vary, but they include the ease of forming an industrial firm, high profitability, and a business-friendly atmosphere, as well as tax and cost advantages. To start a manufacturing business setup in Dubai, you'll need a physical location, such as a warehouse or land, in one of the Emirates.
The Dubai Chamber of Commerce and Industry must be involved in the company registration process. The Dubai Department of Economic Development (DED) issues an Industrial License to any company that plans to engage in manufacturing or other industrial operations. Providing a diverse variety of advisory and technology services to assist businesses in achieving manufacturing excellence can be a lucrative operation.
Shuraa's professional advising service saves you money on overhead costs and helps you avoid common startup pitfalls and damages. With us handling all the steps involved in setting up an industrial company in Dubai, you may be up and running quickly, profiting from a proven business strategy and a well-known brand.
How to Start an Industrial Company & acquire a License in Dubai, UAE
Firstly, you will have to choose an appropriate business activity in terms of manufacturing a product.
After choosing the right activity, you need to choose a reliable local UAE partner (Sponsor) for company setup.
Submit documents to the Department of Economic Development -DED in Dubai for getting name approval and initial approval also called Pre-approval.
After attaining the name & initial approval, the customer needs to sign the Memorandum of Association – MOA with the notary public along with the UAE local sponsor.
Once the MOA is signed, you need to get a NOC from the Ministry of Economy to get clearance for your industrial project. This will also involve the submission of the documents.
You also need to opt for a proper warehouse to establish your manufacturing plant.
At this stage, you can get the tenancy contract and Ejari from the landlord of the warehouse.
Also, to get an industrial license in Dubai you will need to take approval from Dubai municipality's planning department.
After the required process is done and the approvals are received, you can submit the documents to the environment department for industrial clearance.
You are required to get a NOC from the civil defense.
In some circumstances, you will also have to get approval from the external departments. These are for selected manufacturing units – such as approval from food control if the manufacturing of food products, narcotics department for chemical production or even from Dubai Police if you plan to manufacture jewelry.
After getting all approval you can now submit all the papers to the Department of Economic Development -DED in Dubai to get your industrial trade license in Dubai.
Finally, make the payment and your industrial trade license will be issued.
Top Reasons for Setting Up a Manufacturing Company in the UAE
1. Good Connectivity
It is easily accessible via two international airports, thanks to its advantageous geographical location. Great technological capabilities make it easier for markets in the Southeast and West to be connected 24 hours a day, seven days a week. Therefore, setting up a manufacturing company in Dubai becomes hassle-free.
2. Talent from within the community
Dubai is known for its extraordinary talent pool, which includes some of the world's most forward-thinking, smart engineers, inventors, and technicians. These aspiring entrepreneurs want to grow, develop, and improve the world in a satisfying, career-enhancing atmosphere.
4. Direct Foreign Investment
In terms of attracting foreign investment, Dubai is among the top 10 worldwide cities. Dubai is one of the cities in the UAE experiencing sustained development based on creativity and high productivity, thanks to a plethora of pro-investment policy measures.
Manufacturing Company Formation in Dubai – Benefits
The top benefits to consider before setting up your small manufacturing business in Dubai are discussed below:
Taxes: There are no taxes in the UAE Free Zones for factories.
Logistics: Dubai is one of the world's most prominent international centers, providing incredible logistics and transportation services to UAE industrial enterprises.
Reduced Labor Costs: Manufacturing companies in the UAE mostly obtain labor from countries such as India, the Philippines, Pakistan, and others, where trade unions are forbidden by the government.
To get an industrial trade license in Dubai or to start an industrial business contact Shuraa Business Setup. You can call us on +97144081900, WhatsApp us on +971507775554 or drop in an email om info@shuraa.com. To learn more on starting a business in the UAE log in to www.shuraa.com