Office for Rent in Dubai UAE
Office for Rent in Dubai UAE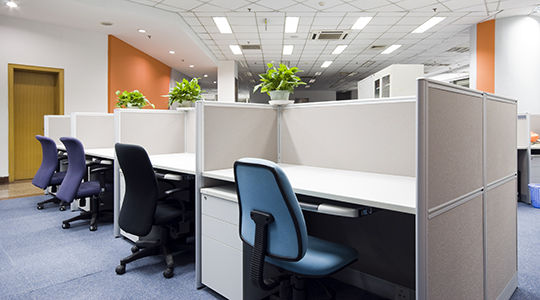 Dubai's stunning architecture, iconic views and the strong economy has made the city a dream location for entrepreneurs to start a business in Dubai . Shuraa Business Setup offers affordable and easily accessible offices in Dubai, without having you to spend a fortune. Shuraa Business Setup offers low-cost, fully-equipped and easily-accessible office locations in the biggest business districts of Dubai. We aid with swift, flexible and innovative solutions to accommodate all types of businesses and provideworkspaces according to their unique preferences.
The Department of Economic Development in Dubai – which is the authoritative body for business setup in Dubai – states that businesses need an office on rent in order to ensure they are legitimate. However, acquiring an office on rent is not an easy task and requires lots of regularities and permissions. Certifications from entities of government, municipality and administration need to be attained for renting an office in Dubai, which may also be a lengthy process if not done appropriately.
Shuraa proposes office for rent in Dubai that are customized and adapted to suit your specific needs. Our fully furnished office for rent in Dubai also serves as a pleasant place to work and meet your potential clients. We understand that every business has its own specific needs thus, we provide with the flexibility to have your own tailor-made plans that meet your business provisions. Shuraa caters multinational companies with huge offices for rent, as well as provides cheap offices for rent in Dubai for small companies as well as offers shops, commercial space and warehouse for rent in Dubai.
Our business consultants aid you with all the necessary paperwork and are well-versed with the necessities and will guide and deliver you as per your business type. From certification and document clearing to utility connections, advanced telecommunication systems, internet facility or security – Shuraa Business Setup has you covered!
Key Features of Renting an Office Space with Shuraa Business Setup:
Intricately Designed, Spacious and Fully Furnished Offices for Rent in Dubai
Cheap offices for rent in Dubai with Flexible Payments and Installment Options
Step-By-Step Guidance During the Process of Renting Office
DED Compliance, Tenancy Contract and Paperwork Included
Commercial Office Space for Rent in Dubai with State-Of-The-Art IT &Telecom Equipped Possibilities
Renting Choices for All Kind of Businesses - From Start-Ups to Huge Corporations
We can help you find commercial office space for rent in Dubai business districts of Business Bay, Dubai International Financial Centre, Dubai Media City, Dubai Internet City, Downtown Dubai, Bur Dubai, etc. Shuraa is not limited to Dubai, when it comes to renting an office space, we also help you find an office for rent in UAE – such as in Ajman, Sharjah, Ras Al Khaimah, Abu Dhabi and Fujairah.
To know about the Dubai office rent rates and various comprehensive facilities that come along Contact Shuraa Business Setup.
Getting an office for rent could be extremely advantageous, however, renting an office is not everyone's cup of tea. Moreover, investing a lump sum amount at an initial stage is not feasible for every startup or small business in Dubai. Thus, Shuraa also has multiple Business Centers in Dubai that aids with flexible, affordable, furnished and fully-serviced offices. Learn more about Shuraa's Dubai business centers .
CALL NOW: +971-44081900 | 050 7775554 and get FREE CONSULTATION
Sheikh Zayed Road, Office no. 501, 5th Floor, Aspin Commercial Tower - Dubai

+971-44081900

, +97143510077

+971-507775554

+971501577739

+97143510078

P.O. Box: 78029
Subscribe to our newsletter to receive latest updates and exclusive offers.

---

Cards accepted