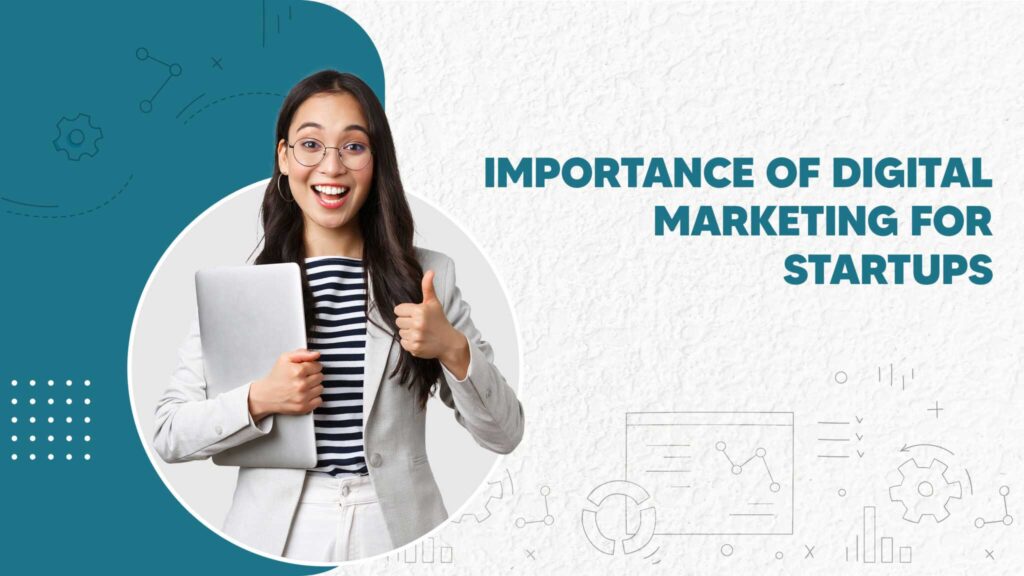 Importance of digital marketing for startups
With each passing day, the number of brands introduced in the marketplace are increasing. The new and upcoming brands don't only compete with each other but also need to compete with long-standing companies and countless marketing campaigns. This is why digital marketing for startups is extremely important.
Because of this very same reason, marketing agencies have grown in popularity. Read to learn about digital marketing for startups and how you can start your own agency.
What is digital marketing?
Digital marketing is often referred to as online marketing. It simply refers to all marketing efforts that occur on online mediums. Businesses can easily use digital channels to their advantage to increase brand awareness. Some of these channels include search engines, social media, and email.
Digital marketing is vastly different from traditional marketing. Traditional marketing relies on promotions through magazines, billboards, and more.
Why you should start a digital marketing company
Firstly and most importantly, digital marketing is an affordable option compared to traditional marketing. For startups, especially if they have a limited budget, digital marketing is the best mode to reach out to a broad range of audience in a short span of time.
Considering that startups in most cases have a limited budget, which means it is crucial that they make the most out of limited resources. This is where digital marketing for new business can come into the picture.
Not only is digital marketing accessible to businesses of all sizes but it also allows startups to reach new clients and build relationships while enabling them to only pay a fraction of what would be paid with traditional media.
In addition, digital marketing comes with an array of perks which is why plenty of companies are looking into hiring experts. These advantages includes:
More affordable
Increases brand awareness
Higher reach than traditional marketing
Enables you to measure results
Increased return on investment
Helps retain loyal customers
Easily accessible
Best free zone to start your digital marketing company
International Free Zone Authority (IFZA)
International Free Zone Authority, often known as IFZA, is one of the most popular free zones in the UAE. Over time, it has, without a doubt, established itself as a leading investment hub in the country.
The free zone also comes with various IFZA free zone packages for entrepreneurs. These packages come with an array of benefits, all while being extremely pocket friendly.
The free zone is also constantly providing opportunities for entrepreneurs to grow and expand. One such example is the package that offered an IFZA lifetime visa to the investor.
The cost of obtaining a license in IFZA would be approximately AED 11,900.
Steps to start your free zone digital marketing agency.
Determine the type of license and business activity
Choose the ideal free zone for your business
Determine the type corporate structure
The types of legal structures that you can form in a free zone are:
Free Zone Company Limited Liability Company (FZC LLC)
Free Zone Establishment Limited Liability Company (FZE LLC)
Branch Company
Application and submission of all required documents
Once the previous steps are complete, you must acquire the following:
Application
Immigration card
Entry permit
Stamping, medical test & Emirates ID
The various documents that you must submit to open a business in Dubai free zone are:
Visa copy
Passport copy
Emirates ID copy (if applicable)
Passport photo
Business plan (only applicable for certain free zones & certain activities)
Depending on the free zone that you opt for, you may have additional steps and documents that you will have to submit.
Connect with Shuraa and get your digital marketing company started
If you want to obtain your trade license for starting a digital marketing business in Dubai, look no further. Shuraa will help you get started with your business and ensure that the entire process runs smoothly.
Shuraa has been one of the leading business setup companies in the UAE for over 20 years. Furthermore, our goal is to help entrepreneurs build a foundation in the UAE's thriving economy, from start to finish.
Our expert consultants will guide you through the entire process — from registering your business, under cost of opening a salon in Dubai, and helping you understand the entire process.
To get in touch with our expert business consultants, call us on +97144081900. Send a WhatsApp message for a chat query on +971507775554. You can also email us at info@shuraa.com