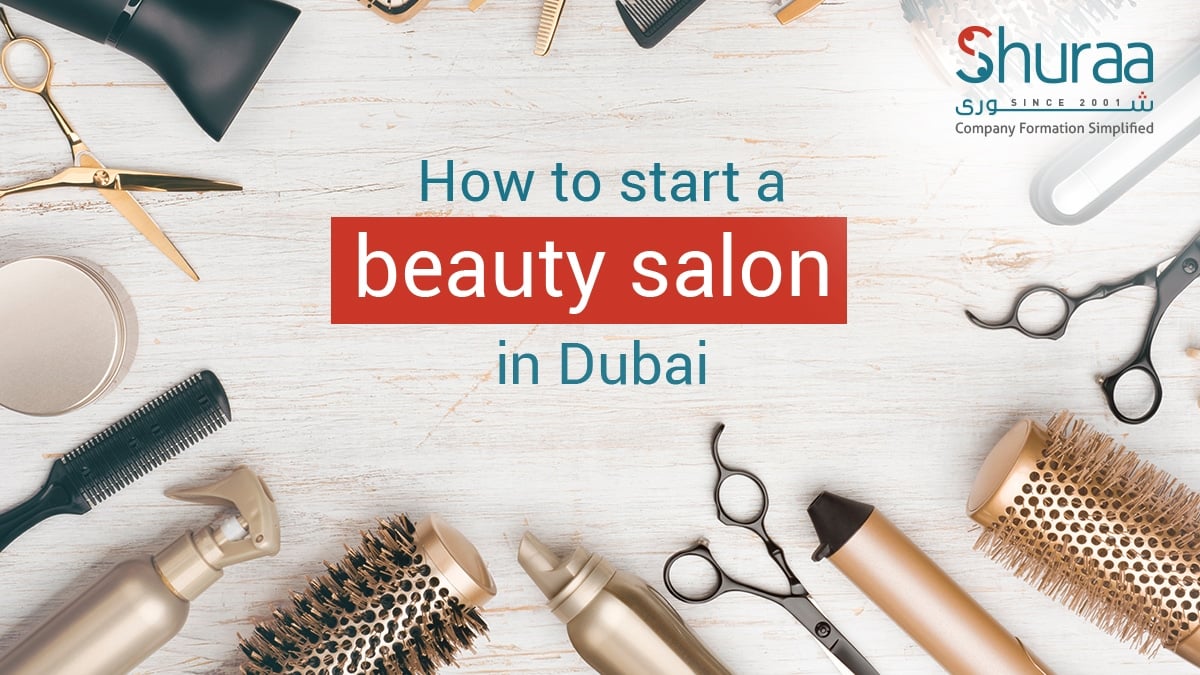 How to start a beauty salon business in Dubai?
If you are asking yourself how to start a salon business in Dubai, then this article can help you with the process!
Deciding to open a beauty salon in Dubai is a good idea, as there will always be a demand for this service. With a high standard of living and high levels of disposable income per capita in Dubai, people take great care of their looks, and as a result salon businesses do extremely well in the city.
You can get into a salon franchise, open a brand new salon, set up a small salon in Bur Dubai, or start a boutique salon in Jumeirah. All you need to do is connect with the business experts at Shuraa and acquire the salon license in Dubai
Dubai Mainland is an ideal location to start a salon business or a barbershop, as you can attract the maximum number of customers by making the most of Dubai's local marketplace. The Department of Economic Development (DED) is the regulatory body for all types of businesses in Dubai Mainland. The department has outlined some major requirements to start a beauty salon business in Dubai.
How to get a license for a beauty salon in Dubai?
Investors looking to establish a salon in the UAE need to follow the steps mentioned below to acquire a salon license in Dubai and legitimise all the associated business activities. The steps include:
1. Submit your visa and passport
You need to submit copies of your passport and visa to the concerned authorities to initiate the process for procuring a salon license in Dubai. Furthermore, you also need to provide valid copies of these documents of all your business partners to the authority.
2. Finalise a trade name
Do you have a list of names that you wish to keep as your official business name in the UAE? If not, you need to create one and submit the same to the governing body for approval. Ensure that you follow all the naming convention protocols while formulating the list of legal trading names for your salon business in Dubai.
3. Obtain the initial approval
You'll get the initial approval document from the jurisdiction once your trading name is approved alongside the other submitted documents. Next, you need to partner with an LSA (local service agent) who'll help you secure the salon license in Dubai at a nominal fee. Note that this cost is independent of the salon license cost in Dubai.
4. Rent a shop space
Renting a shop space reduces the cost of opening a salon in Dubai as you don't need to invest hefty sums of money for purchasing real estate. Ensure that the rented shop has an elegant infrastructure and meets the required office space criteria set by the government. You can take help from the business setup consultants at Shuraa, and they'll help you with the same.
5. Apply for the salon license
The process to obtain a salon license in Dubai can be completed in just 24 hours. However, this window can extend in case you fail to submit the required documents or forget to pay the designated fees. Note that you need to apply for a professional license since it's a skill-based service. Furthermore, keep on renewing your license from time to time to maintain its validity.
Requirements for Beauty Salon license in Dubai
Don't overlook or skip any paperwork or certification to avoid future disagreements. Maintain a list of gadgets and other equipment for your salon for uninterrupted functioning.
Here's a checklist to make things simpler for you:
A signboard
Adequate lighting, hygienic sitting layout, durable furnishings
Customer chairs shouldn't be smaller than 3.0 m wide and 3.5 m in length
A multi-purpose wash-basin for hair cleansing, facial treatments
A separation of 2.30 m between the vault and floor of your station
Fireproofing for areas that are prone to catching fire during cosmetic preparations
A geyser and closet for keeping gadgets and other equipment
Location's approval
Consult with Shuraa
Still not sure on how to get a license for a beauty salon in Dubai. Simply get in touch with Shuraa Business Setup and avail free consultation on registering a salon business in Dubai or spa business in Dubai and getting your business license. We also assist you through the entire process of any business setup, from a barbershop to a men's salon, or women's beauty salon – all at an affordable cost. So, what are you waiting for? Connect with our corporate advisors today to launch your dream venture in the UAE!
Click here to book a free consultation with our experts and know more about the cost of opening a salon in Dubai or call +97144081900. You can also send a WhatsApp message at +971507775554. For email assistance, mail your query at info@shuraa.com.