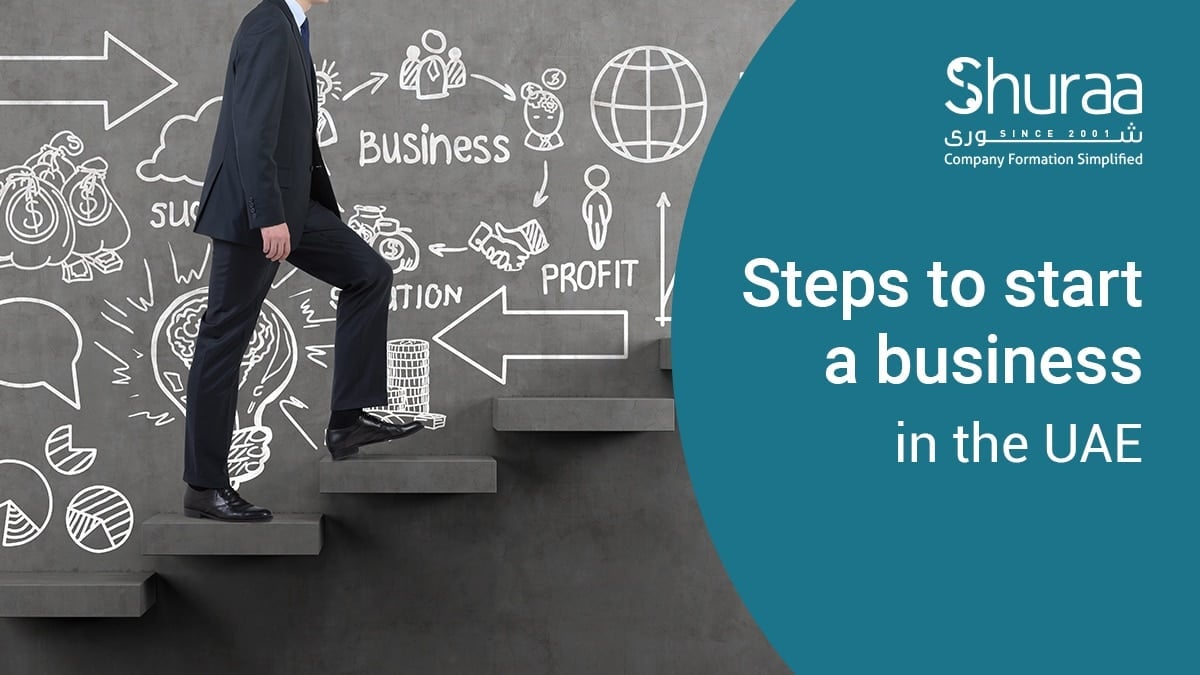 Start a business in dubai, UAE: Step-by-Step Guide in 2022
To start a company in Dubai or anywhere around the world is an important decision. It involves planning, conceptualising, research, budgeting, set-up, and decision-making among other things. It also requires guidance and assistance on selecting the right trade license for your business, especially if you are a new entrepreneur. Here, you will learn about the important steps to start a business in Dubai, UAE.
The UAE is a popular destination among investors and entrepreneurs. Not only is it an investor-friendly country, but its low tax policies and ease of doing business have helped strengthen its position as a business hub in the Middle East. The government also has in place rules and regulations that favour and encourage businessowners.
To start a business in the UAE, follow the steps mentioned below:
Select a business activity
When selecting a business activity for your entrepreneurial venture, keep in mind the practicality of the chosen activity in relation to the UAE market. Before you open a company in Dubai, do a thorough research on the feasibility and profitability of the activity. Then decide on when to start a business in Dubai, UAE.
Select the jurisdiction
The UAE market is divided into different economic zones – Mainland, Free Zone, and Offshore. These economic zones are also called jurisdictions. Each jurisdiction has its own set of laws and regulations pertaining to business setup. They also cater to different business needs. Selecting a jurisdiction for your business depends on your business requirements and your business activity.
Finalise the company structure/legal form
Choosing the legal form for your company is an important decision when starting a business in UAE. It sets the tone and structure for dealing with profits and losses and how you should organise your resources and assets. Decide the legal form or your company structure during the initial stages of planning. This will help provide a layout for your company. You cannot apply for your business license unless you decide your company's legal form. Following are some of the legal forms or company structures under which you can register your business in the UAE:
Limited liability company (LLC)
Sole establishment
Civil company
Local company branch
GCC company branch
Foreign company branch
Free zone company branch
Holding company
Get approval for your company name and activity
The Department of Economic Development (DED) must approve the trade name for your company before you can move ahead and start the process of your company set-up in the UAE. Along with your company name, your selected business activity also goes through an approval during this stage. Once you receive the approvals, you will have to submit documents to apply for your UAE trade license and begin the process of opening a company in Dubai.
Apply for your trade license
There are four types of trade licenses in the UAE, also called business licenses, that you can choose from:
Commercial License
Professional License
Industrial License
Tourism License
You can apply for any of these trade licenses if you plan to start a business in UAE mainland. The licensing structure in UAE free zones is different and is dependent on the business activity your company decides to undertake.
Register your company
Company registration and licensing is a simultaneous process. However, the entire process of documentation and approvals goes through various stages. In this step, you will have to get all the approvals from relevant government authorities as requested by the Department of Economic Development. The documents required are different for each company type and activity.
Find a local agent (if required)
Earlier, opening a business in Dubai, required to mandatorily find a local partner. A Emirati partner/agent must be a UAE national only. As Finding a trustworthy local agent can seem tiring, especially for an aspiring entrepreneur looking for business startup in Dubai. A business setup consultant can connect you with companies that offer corporate sponsorship where you will be given documented authority and 100% ownership of your business.
Get your external approvals
DED may request additional approvals from other government or non-government agencies, depending on your business activity. For instance, some businesses may be asked to get approvals from the municipality, specific banks, embassies, etc.
Prepare your Memorandum of Association
It is important to understand the complexities of a Memorandum of Association (MoA) to start a business in Dubai. Therefore, before drafting the MoA, make sure to get expert advice. The MoA should be drafted in accordance with the UAE government's mandates. It should also take into consideration your business interests before you start a company in Dubai.
Rent an office
Depending on your business needs, you can choose to rent an office unit or opt for a shared workspace in a business centre. An office space can also determine the number of visas you can request for from the Department of Economic Development (DED). 
Get the tenancy contact & ejari
When you start your own business in Dubai, you might need an ejari. This tenancy contract is the agreement between you and the real estate agency whose office unit or shared workspace you intend to rent. Ejari is an online system governed by the Real Estate Regulatory Agency (RERA). It ensures fairness and transparency between both parties involved in the tenancy. You must submit your tenancy contract and a few more documents to activate your Ejari account. Ejari is very important because you need it to get or renew visas for your family members and/or employees.
Get the initial approval
Before getting your business license to start a business in Dubai, you must get the initial approval from DED. This approval indicates that the UAE government does not object to you starting a business in UAE. If you do not receive this approval, you cannot proceed to the next steps in the application process.
Collect your trade license
To get your UAE trade license, you will have to submit the following:
Memorandum of Association (MoA)
Trade license application
Relevant government forms
Trade name reservation certificate
Initial approval certificate
External approvals (if any)
Tenancy contract
Ejari registration certificate
Passport copies of partners
NOC for partners (if any)
Other requirements by the DED (if any)
All these should be submitted to the Department of Economic Development along with the necessary government fees.
Contact Shuraa Business Setup
If you need advice on how to open a company in Dubai, UAE, contact Shuraa Business Setup. We have been helping entrepreneurs form their companies in the UAE for nearly 20 years now. Book your free consultation with our company formation experts today!
Call us on +97144081900 or WhatsApp us on +971507775554. You may also email us at info@shuraa.com