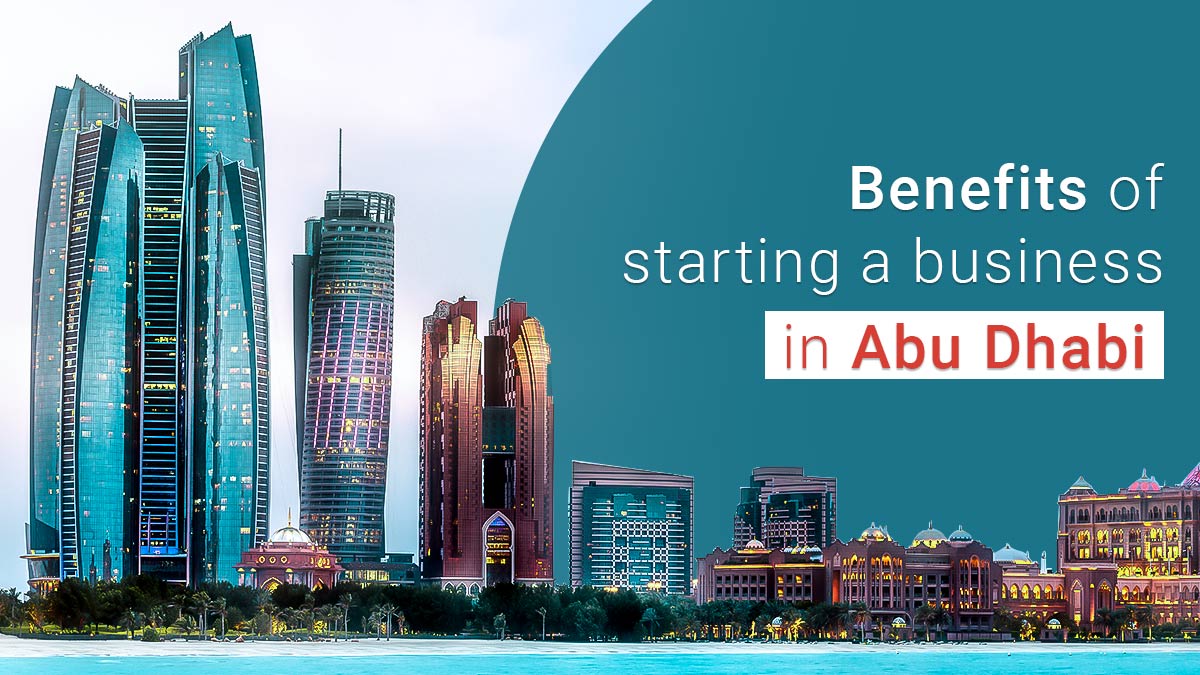 Benefits of starting a business in Abu Dhabi
The UAE capital has positioned itself as one of the centres for commercial activities in the Middle East. There are numerous benefits of starting a business in Abu Dhabi. The following article will highlight some of the key factors to consider and the advantages of business setup in Abu Dhabi.
Popular areas for setting up a business in Abu Dhabi
Listed below are some the zones that you may consider setting up your business in:
Al Ain
Not only is the area serene with greenery all around, but it is also home to the UAE's oldest dairy company, Al Ain Farms, founded four decades ago. Some other business giants located in Al Ain include Meaco Group and Jenaan Investments, among others.
Besides dairy, Al Ain is highly conducive for agricultural activities including fresh fruits and vegetables and poultry.
Abu Dhabi Global Market (ADGM)
ADGM is an international financial centre which follows the English Common Law, allowing businesses to operate according to the practices followed globally. Thus, it facilitates simpler monetary transactions for businesses dealing internationally.
ADGM consists of three independent authorities, including registration, financial and courts, which promote a business-friendly ecosystem.
Khalifa Industrial Zone Abu Dhabi (KIZAD)
Kizad provides large spaces to suit real estate and logistics industries. Moreover, it is well-known for its free zone—mainland solutions. While it is known that free zones companies in the UAE are limited to trading only within the jurisdiction they are located in, with kizad, entrepreneurs can obtain a second license. This dual license can be used to acquire a mainland office, apply for residency visas, and also trade freely across the UAE.
Masdar City
A venture of Mubadala Investment Company, Masdar City is a free zone dedicated to boosting renewable energy and sustainable urban development and also support the UAE's transition to a knowledge-based economy.
It is the regional commercial hub for projects focusing on renewable energy. Thus, attracting entrepreneurs and investors passionate about the modern technology.
Trending business activities
One of the main advantages of business setup in Abu Dhabi is that the city provides a favourable environment for specific sectors, which include —
Manufacturing of equipment for the oil and gas industry: Production of valves, pumps, fitters, tankers, turbines, and compressors, among others
Oil and gas supply and distribution: Companies that deal in buying and selling of the resources
Providing logistical support to the oil and gas industry: Business which help move the petroleum
Marine activities: The Abu Dhabi ports provide a suitable environment for companies that manufacture materials used in the marine industry. More importantly, their businesses can run smooth due to close proximity with other GGC nations and also reap the benefits of offshore facilities
Why Abu Dhabi?
The city is witnessing rapid development across industries including manufacturing, transport, tourism, healthcare. Below are some highlights:
Long term gain at affordable costs
Annual trade license renewals can often be a costly affair. However, starting a business in Abu Dhabi is not only as affordable as opening a company in Dubai, but also sustainable. Why? Mainly because the trade licenses are valid for two years. This allows entrepreneurs to focus on actualising their business goals instead of worrying about the legwork involved in renewals.
Quality of life
Abu Dhabi has been voted "the most liveable city in the region" by Global Liveablity Index 2021. The city offers an attractive cosmopolitan lifestyle, yet the calm favoured by families. Given that the city is home to expats from across the world, the residents can choose from a wide range of attractions, including international food and entertainment.
Benefits of Abu Dhabi business with ADNOC
For oil and gas investors, associating with Abu Dhabi Oil Company (ADNOC) is perfect for starting a business in Abu Dhabi. In many cases, it is also obligatory to get a permit from this governmental authority's Supreme Petroleum Council (SPC). The SPC is the highest energy decision-making body and important one for any business conducting oil and gas related activities. Some of these include supply and distribution of oil and gas to and from ADNOC, manufacturing of equipment that aid the industry, and logistical support, among others. Furthermore, any other businesses, even if it is a cafeteria or a grocery store, located within ADNOC's jurisdiction need to get approvals from SPC.
Companies in Abu Dhabi's oil and gas industry are set to benefit from ADNOC's continuous boost to the volume of business brought in via its various governmental partnerships.
Get started
To learn more about the benefits of starting a business in Abu Dhabi, get in touch with Shuraa Business Setup. A free consultation with one of our company formation specialists will help you get a clear picture on the suitable jurisdiction, corporate structure, costs involved, documentation required and other formalities for setting up a business in Abu Dhabi.
You may like it: benefits of opening a company in dubai