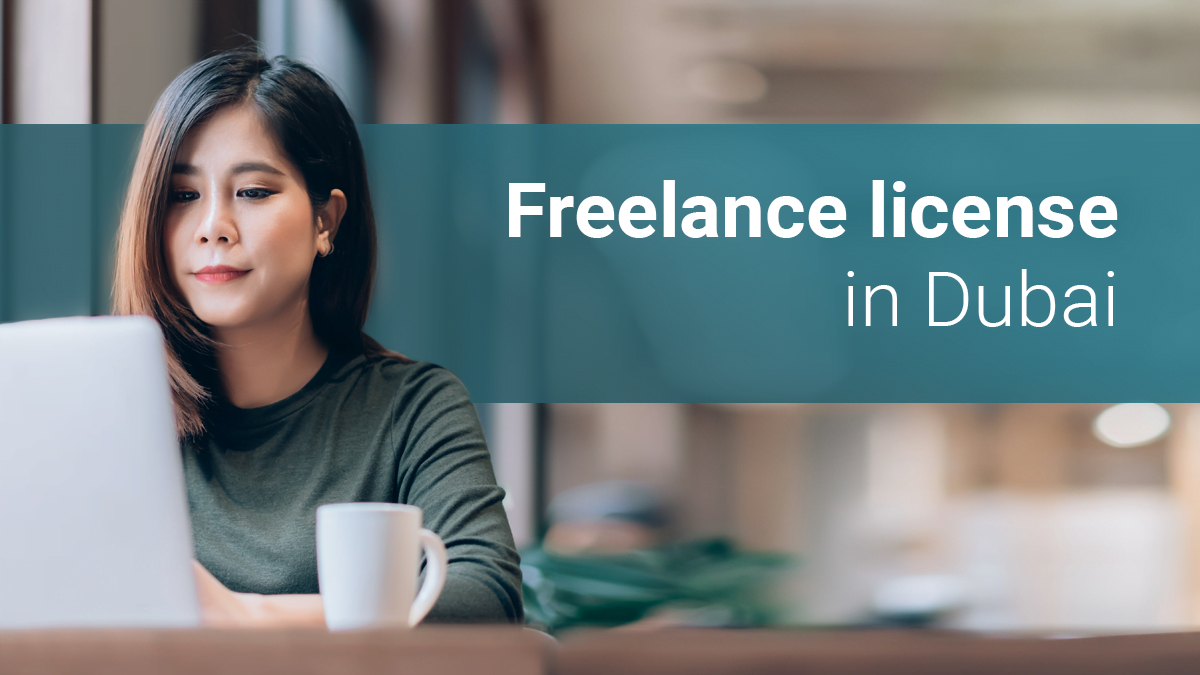 Freelance license in Dubai – A beginner's guide
Ever wanted to venture off in your own business journey? The path of freelancing is just what you need. The UAE provides individuals with numerous opportunities to take up freelance work and succeed. Freelance license in Dubai is undeniably growing more popular each day.
Although initially, there were not many freelancers based in the UAE because it was rarely possible for residents to get a permit and freelance legally. However, with the fairly new provision for the issuance of freelance permits in the UAE, the tables have turned.
The increase in the number of freelancers is also because UAE has recently started providing residency visa for freelancers and enables them to sponsor their family members. As a result, this has encouraged more individuals to venture into the world of freelancing.
The UAE has also become a hub for individuals from all over the world seeking employment opportunities, given its exquisite standard of living, precautions taken for the safety and security of the residents, and much more.
The UAE is also one of the leading countries from around the globe to have handled the pandemic's aftermath very well and bounced back in the economic world quickly and conveniently. Therefore, boosting opportunities for individuals looking for work, especially with Expo 2020 around the corner.
What is a freelance permit?
A freelance permit, also often referred to as a freelance license is a work permit. It enables individuals to be self-employed as a freelancer or work without being tied to one particular company for a long term.
Freelance permits in the UAE are usually issued for specific industries including:
Media
Education
IT Services
The issuance of the permits primarily depends on the authorities of the free zone that you opt for and the level of your professional experience. For instance, Shams free zone offers a freelance license for 13 media-related activities as well as e-commerce. Applicants will also need to have similar experience and degree/ diploma in the same field.
When it comes to freelance permits, legally it is only permissible for an individual account to be opened in the bank and no other types such as joint accounts. Freelance permits do not enable partnerships, neither allow licensees to hire employees.
The validity of the UAE residency visa is the same as the validity of the permit. For instance, if the individual's permit is valid for one year, so will the residency of applicants and dependents.
Benefits of obtaining a freelance permit in the UAE:
Transitioning into a freelance professional in the UAE undeniably gives you the opportunity to work on your own terms but it also comes with various other benefits including:
Freelance license fee is waived off for two years in Dubai (number of years vary depending on the emirate)
Residency visa valid for three years in Dubai (number of years vary depending on the emirate)
Minimal costs
Flexible timings and schedule
Access to world-class media and entertainment companies
Training programmes and talent programmes
Ability to sponsor dependants
Independence in the economic world
Ability to work in the UAE without having to be physically present
Another upside of becoming a freelancer is that you can obtain your freelance permit in the UAE even if you are already employed by a company. You will be required to get a no-objection certificate (NOC) from your employer to conduct freelance work. However, upon receiving the NOC, the rest of the procedures are simple and quick.
Free zones offering freelance permit in the UAE
There are several free zones in the UAE that offer freelance permits and each comes with its own benefits and focuses on a specific industry. Some of these free zones in the UAE include:
Ras Al Khaimah Economic Zone (Rakez): Rakez is one of the largest free zones in the UAE. This jurisdiction enables freelancers and startups all the way to SMEs and industrialists to thrive in over 50 industries.
Technology, Electronic Commerce and Media (Tecom): Tecom has established itself as a leading technological and educational hub in Dubai. The free zone consists of several clusters, including Dubai Media City, Dubai International Academic City, Dubai Internet City. Tecom business clusters are home to over 6,000 companies ranging from startups to international corporations.
Sharjah Media City (Shams): Shams free zone offers a wide range of activities to choose from especially for creative and media businesses. They also have an exclusive offer for freelance permits starting as low as AED 5,750.
How to obtain a freelance license in Dubai and other emirates
The process of obtaining your freelance license in Dubai and other emirates is seamless. If you are currently employed, you will have to complete one additional step. That is, obtaining an NOC from your current employer, the rest of the procedure is the same for all individuals. These include:
1. Obtaining an NOC from the current employer (only for already employed individuals)
2. Submission of documents including:
Emirates ID (only if applicable)
3. Submission of application letter
Once your application is approved you will need to make the payment and receive your freelance permit. The duration of the process of obtaining your freelance license takes approximately five to seven days.
Get your freelance license now with Shuraa
Obtain your freelance license now with Shuraa Business Setup – One of the leading providers of company formation solutions and beyond.
When applying for a freelance license in Dubai, and doing so legally, you need expert assistance. For more information on freelance permits and how to obtain them, contact Shuraa Business Setup.
Shuraa's free zone specialists will guide you through the entire process and ensure you acquire your freelance permit in the UAE.
Get your freelance permit within a week. Contact us on +971 44081900 or drop a WhatsApp message on +971 507775554. You can also email your query to [email protected]