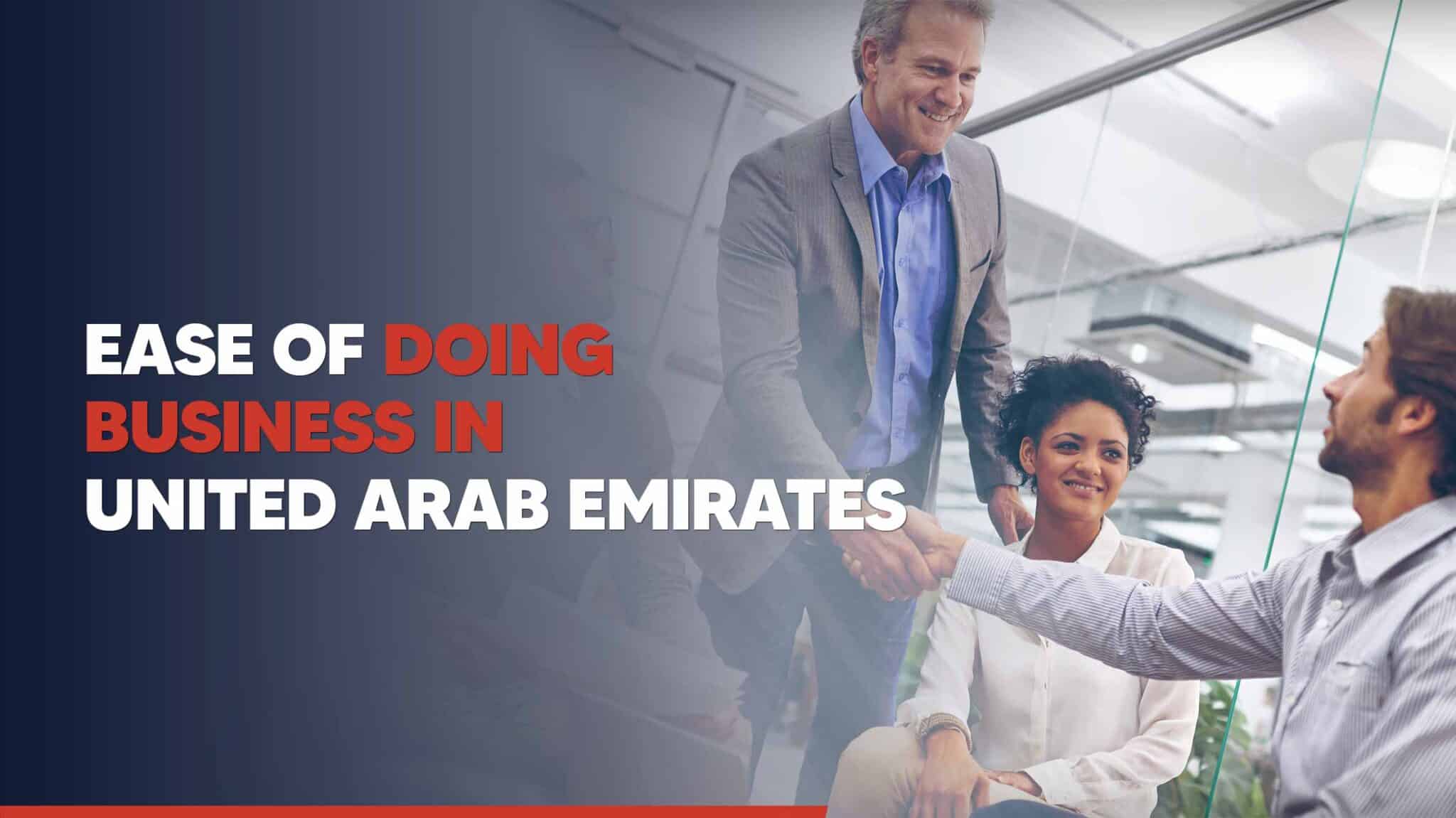 How did UAE top the 'Ease of Doing Business' ranking?
The kingdom driven by diversified economy has set a new feat on the world business canvas. UAE recently rose to the 11th position in World Bank's Annual Ranking for Ease of Doing Business. UAE jumped 10 spots on the list from last year, making this a significant news for the international investors and aspiring entrepreneurs considering UAE for business expansions.
Before you take out your notepad and start making plans on setting up a company in the UAE, here is all you need to know.
What is 'Ease of Doing Business' ranking?
'Ease of Doing Business' ranking is an annual report presented by the World Bank. The World Bank ranks various countries based on easy business setup procedures. However, the report also considers countries that initiate a corridor of possibilities and infrastructure to ensure commercial growth of the businesses in the region.
Since UAE is at the 11th rank holder in this domain, it fulfills not just easy business setup requirements, but also offers great subsidies and infrastructure to businesses willing to invest in this prospering country.
How did UAE top the 'Ease of Doing Business' ranking?
At this point, you might be wondering about the factors that made UAE the most sought-after destination for foreign investment and why should you consider company registration in the UAE. Below listed are the reasons that explain the same.
Liberal & New Business Licensing for Foreign Investors
The introduction of new types of licenses and liberal compliance regulations for foreign investors in Dubai Mainland is one plausible reason for ease-of-doing business in UAE. The introduction of instant licenses, commercial permits, and reduced licensing fees have attracted a lot of foreign investors in UAE in the past year.
Smooth Real-Estate Market
A star action taken by the UAE is the introduction of 'Real Estate Investment Opportunity Initiative.' Not only has this step led to the liberalization of the real estate market in the country but has also increased investment opportunities. The highlight of this initiative is that it allows partial real-estate ownership and simplified procedure for rental collection.
Energy, Online Services & Infrastructure
In the UAE commercial industries and businesses get power connections at minimal cost. On the top of that, online services have made company registration in UAE a super-wise decision. Be it high speed internet, access to government portals, registration of assets, online lending, online taxation – UAE has got it all.
Friendly Taxes & Judiciary
Least amount of taxes are applied on businesses in the UAE. UAE has an evolved judiciary system to meet the modern standards. In fact, separate tribunal and legal system has been created that deals with disputes pertaining to foreign investors alone.
These are some of the attributes that led to UAE scaling the 'Ease of Doing Business' ranking. No wonder UAE has become a beloved hotspot for the world business leaders and entrepreneurs.
Are you thinking of company registration in the UAE? It is easier than you ever imagined. Speak to our business setup consultants for Free!