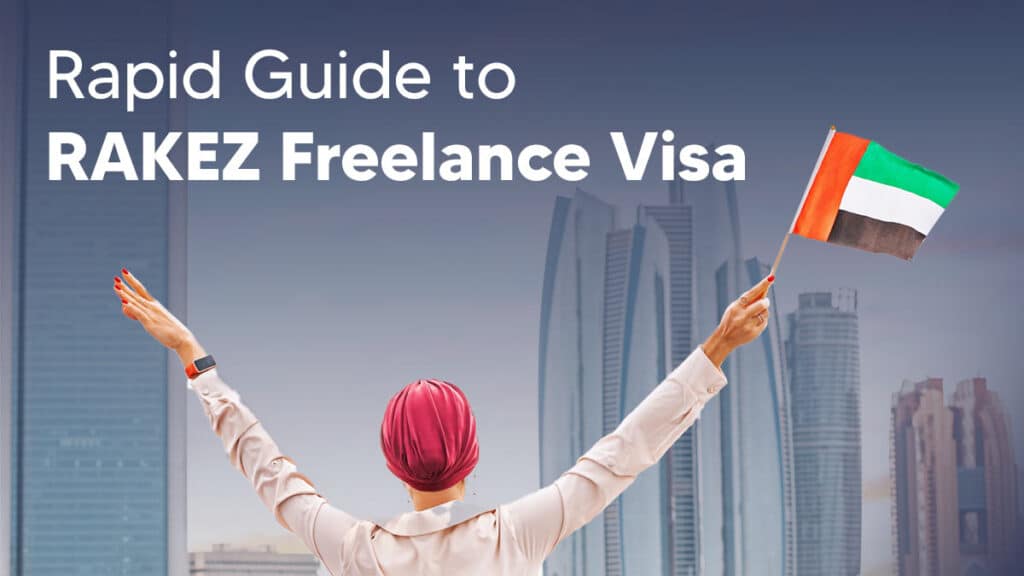 Acquiring a RAKEZ Freelance Visa
Discover the allure of Ras Al Khaimah, UAE's leading business destination! So, This vibrant emirate on the Persian Gulf captivates with its successful economy and flexible opportunities for Rakez freelancer visas. Although, Uniting the RAK Free Trade Zone and RAK Investment Authority, the Ras Al Khaimah Economic Zone (RAKEZ) enchants with customisable packages, connecting investors to global markets. And now, introducing the Rakez Freelance Permit, a magical gateway for media and education professionals, offering a two-year UAE visa and premium services. In this blog, Shuraa's business setup will help you company to set up in Dubai. 
Main benefits of Rakez Freelance Visa
The advantages of the RAKEZ Freelance Visa are numerous. However, these include access to shared and fully furnished workstations, convenient secretarial and business center services, cutting-edge IT/telecommunication infrastructure, streamlined and expedited permit issuance, top-notch services all available in a one-stop-shop setting, and the added benefit of being eligible to apply for a UAE Residence Visa. 
Affordable and cost-effective
All-in-one solution for your needs
Flexible 1 and 2-year packages
Access to state-of-the-art business centres
Connect and collaborate with like-minded professionals
Qualification for a UAE Residence Visa
What is RAKEZ Freelance Visa
In the UAE, freelancing is a popular choice for one-person companies. You need a Free Trade Zone Authority (FZA) license, like the Ras Al Khaimah Economic Zone (RAKEZ), to work as a freelancer. With this visa, you can operate under your legal name, which is perfect for technology, media, education, consultancy, and filmmaking professionals. Freelancers usually offer their unique talents or administrative abilities. Moreover, freelancing is possible while still working, as long as you have authorisation from your employer or sponsor.

Freelancers enjoy full control and ownership of their business. There are flexible pricing options and access to modern business centres, client offices, and adjustable solutions (as per agreement).
Freelancers can invoice through their bank account instead of using a business account.
Geographical limitations are not imposed, and freelancers enjoy highly flexible scheduling.
So, UAE Resident visas can be extended.
Freelancers have the ability to freelance while working full-time.
However, there are no auditing obligations.
So, a copy of the passport or a letter of authorisation from the employer/sponsor is required for those under a residency visa and work permit.
Passport copies of the client  
Passport size photo of the client 
Provision of specific terms and conditions is required for Ras Al Khaimah
A freelancer is a specialised professional who works as both an employee and an independent practitioner, providing services for a RAKEZ-approved company.
However, Freelancers should conduct business using their real name instead of a business address. 
UAE citizens have the option to obtain visa sponsorships by paying an additional fee. 
So, Freelancers are not eligible to create a business bank account. 
Therefore, Freelancers are personally liable for any debts or liabilities arising from their work. 
Although, only qualified freelancers are eligible to apply for certain opportunities. 
Essential Documents for Ras Al Khaimah Freelance Visa
Provide a photocopy of your passport.
Passport size photograph.
If you are under a residency visa and work permit, include a copy of your visa or a letter of authorisation from your employer or sponsor.
Rakez Freelance Visa Costs
Below are the overall costs for the Rakez Freelancer visa, including the freelance permit and the freelance visa:
Freelance Permit (valid for 1 year): Starting from AED 12,500
Freelance Permit (valid for 2 year): Starting from AED 18,500
Note: For the exact figures consult our Shuraa business setup consultants.
Obtaining a Rakez Freelance Permit:
Although getting a freelance permit in the UAE via Ras Al Khaimah Economic Zone (RAKEZ) is a simple and expedited process, enabling you to set up your freelance business in the UAE with ease and convenience. 
Become a Freelancer with Shuraa Business Setup
Seizing a freelance career in the UAE opens up an exhilarating opportunity, and obtaining a RAKEZ permit serves as the crucial first step towards establishing a successful and gratifying independent venture. This visa caters to technology, media, teaching, consulting, and cinematography professionals. So, Qualified freelancers typically demonstrate their unique talents, creativity, or organisational prowess. Furthermore, if you already possess NOC documents from your company or sponsors, you can freelance while working in Ras al Khaimah. 
Should you have any questions or require assistance, the Shuraa business setup experts offer steadfast guidance and support. Feel free to get in touch with us for any inquiries or concerns regarding your freelance permit. You can reach us at +971 4 4081900, via WhatsApp at +971 50 7775554, or through email at info@shuraa.com.