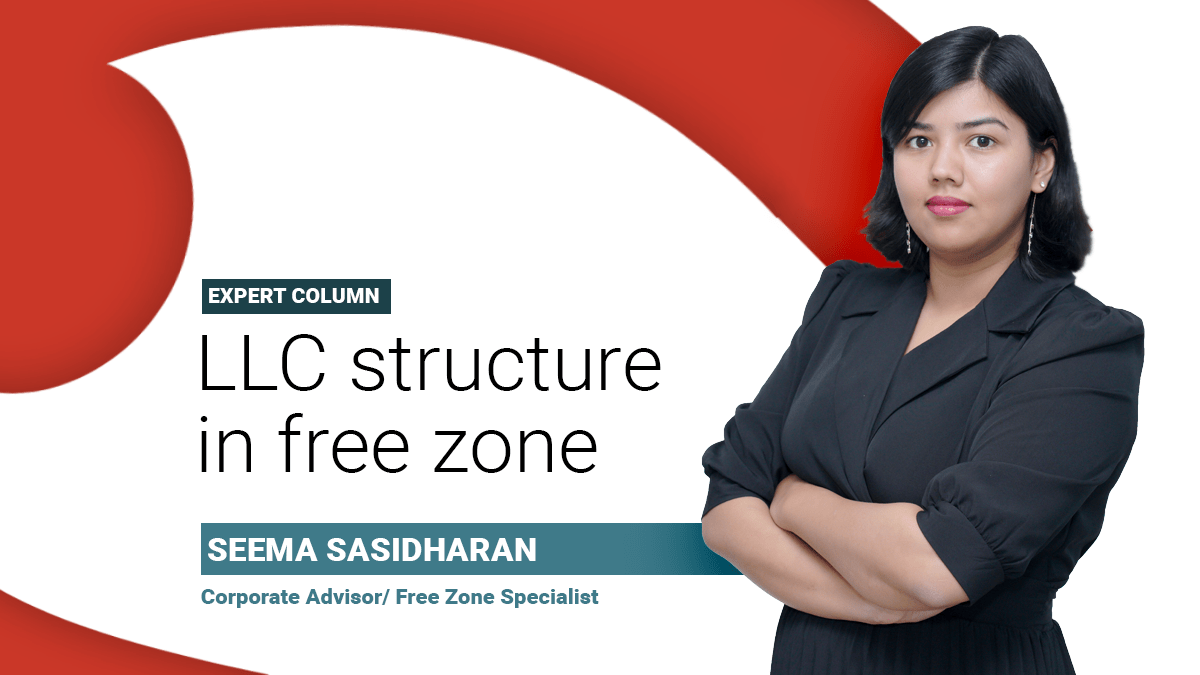 Why LLC structure in free zone is ideal for company setup
UAE has made a name for itself amongst all of Middle East to be one of the countries with a large number of free zones for conducting businesses. With an abundance of opportunities and benefits, UAE has without a doubt attracted investors and entrepreneurs from all over the globe.
One of the most desirable factors of setting up a company in the UAE is the various structures of companies and benefits that come with it, particularly Free Zone Limited Liability Companies (FZ LLC). In this blog, we will explore what an LLC structure is, its benefits all the way up to the differences between mainland and free zone to set up your company with the structure of FZ LLC in Dubai and other emirates.
What is a limited liability company in a free zone?
A free zone establishment (FZE) or free zone company (FZC) is a limited liability company that is formed and governed by the rules and regulations of the free zone in which it is established.
There are two company structures for free zones businesses: Free zone establishment limited liability company (FZE LLC) and free zone company limited liability company (FZCO LLC). The feature of FZ LLC is that it has a single shareholder, unlike FZCO LLC where one can have multiple shareholders.
Benefits of LLC structure in a free zone:
One of the main benefits of having an LLC company structure is that it allows the shareholder of the company to be protected from any liabilities, debt and more that may occur with the operations of the company.
A structure of free zone LLC in Dubai and other emirates would also mean that you could only suffer losses up to the amount that you have invested in your company and not any more than that. There are various other benefits of having an LLC structure in a free zone including:
100% foreign ownership: Foreign entrepreneurs can benefit from having complete ownership of their company with no local partner. However, you will need a local sponsor to whom you will be required to pay a mutually agreed annual fee.
Full repatriation of capitals and profits: Free zone companies can repatriate all their profits to their home country. Giving them the freedom to transfer 100% of their capital to their place of origin without any requirements.
No personal, corporate or income tax
Exemption from all import and export duties
Convenient recruitment and cost – effective workforce
Range of business activities: Free zones support a range of business activities. This makes it easy for individuals to connect and network.
Numerous options of facilities: There are various options for facilities you can choose for your business setup. This includes flexi-desk facilities, standard offices all the way to warehouse facilities.
UAE residence visa for 3 years
LLC company formation and licenses offered:
When considering LLC structure in free zone in the UAE, unlike mainland, it enables you to opt for an LLC structure regardless of the type of license you have. You will still have the protection of having an LLC structure and not suffer any setbacks in terms of liabilities, unlike when you have a sole proprietorship where you could suffer 100% loss. The types of licenses you can have with LLC structure include:
Professional License
Commercial License
Industrial License
A FZ LLC structure is suitable for clients looking to provide services or obtain a professional license. Professional license in a free zone enables you to conduct business in local markets without the concern of debts or liabilities that could carry forward with your business.
There are about 45 free zones that offer a structure of LLC in Dubai and other emirates. The free zone that is most suitable for LLC structure for your company would depend upon the nature of your company such as the business activities, nature of the facility, number of visas a and more.
LLC formation on mainland and on free zone:
LLC company formations are usually formed on mainland. Mainland companies with LLC structure would require 51% ownership to be given to a local sponsor while 49% is owned by the foreign expat. 
This is however not the case with free zones LLC company structure where the expat has the opportunity to have 100% ownership of the company without the need of a local sponsor. If you choose to have more partners in a LLC structure in free zone, you are given the choice to choose how your shares are divided and do not need any other individuals in your business that you do not require.
The similarities between mainland LLC companies and free zone LLC companies is that you will still have the same protection of LLC structure would enable you to have. However, not all free zones have LLC structures.
Get started in the world of business with Shuraa
Getting your company formed all by yourself can be quite taxing and time-consuming. When starting a business in the UAE, there are various factors and steps that are involved in the process of business setup. For more in-depth information about the structure of free zone LLC in Dubai, contact Shuraa Business Setup- one of the leading providers of company formation solutions. Our free zone specialists at Shuraa will guide you through the entire process and get you started with setting up your company in the UAE. You can get in touch with our specialists by contacting us on +971 44081900 or drop a WhatsApp message on +971 507775554. You can also email your query to [email protected]

Author
Seema Sasidharan
Corporate Advisor | Free Zone Specialist