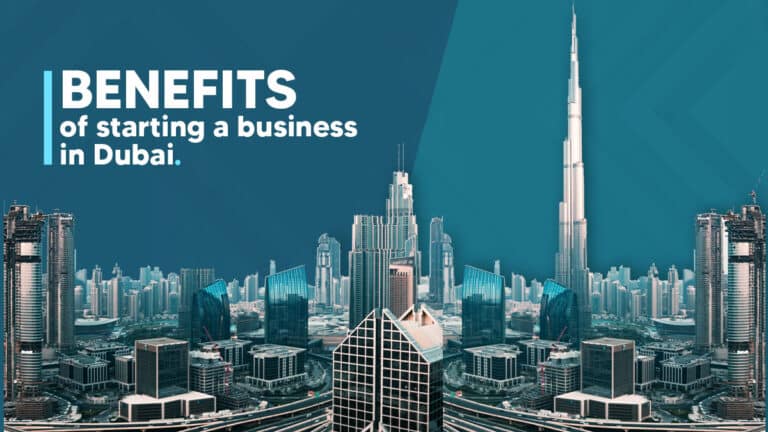 The benefits of starting a business in Dubai
If you are looking to expand your business or willing to start a new company, Dubai should be at the top of your locations list. Here are some compelling reasons why you should set up a business in Dubai.
Top 5 benefits of doing business in Dubai
1. Dubai is a Commercial Capital!
Did you know that Dubai now ranks 15th in the world amongst the top global commercial centers? Being a rapidly growing commercial hub has its own perks, especially for the new companies looking for a growth base.
Dubai stands a globally renowned leader in this regard because of the following reasons –
Excellent transportation-system
Low taxation for new companies & commercial real estate options
Dubai thrives on an oil-driven economy offering a much stable economic landscape
If you wish to take your company international, think Dubai!
2. Huge Tax Benefits
Since the UAE's Government wants to build a business-friendly ecosystem in all its emirates, foreign investors get to enjoy huge tax benefits. For instance, foreign investor is exempted from paying personal, corporate, capital gains taxes. Dubai has only VAT implied at 5% – which is way lower than most commercial capitals in the world. This business-friendly tax policies attract a lot of new companies and establish conglomerates in this prospering territory.
3. Seamless Aviation Connectivity
For many business owners and company executives, who are looking to setup a business in Dubai – transportation is of utmost importance. They specifically look for flight frequency and airport accessibility – with is offered at its best in Dubai. For frequent business flyers, Dubai offers seamless aviation connectivity. That means 1000s of weekly flights to every corner of the world, and easily accessible international airports.
4. Friendly Business Setup Consulting
Do not get overwhelmed by the regulatory measures and legal procedures that usually follow the company formation in Dubai. In fact, you only need to provide your passport copies and a provide a suitable name for your business in Dubai. From there on, business setup consultants like Shuraa will help you with the registration, licensing, legal procedure and any other certification that you would require to set up a business in Dubai. From filing your name for registration to becoming a silent, non-active partner in the company as per the regulations, Shuraa will cover everything. On top of that, you get additional perks like FREE Residential Visa, assistance on Corporate Bank Account, etc.
5. Access to International Market
This is an added benefit for new companies who are looking to develop their business and gain initial clients. Since, Dubai is a global commercial hub, players from almost all the domains and industries are present there. This is a great advantage for both- B2B & B2C businesses. As the UAE climbed to 11th rank on global index of 'ease of doing business,' more and more players are establishing their roots in Dubai's territory. With ports and abundant manpower, trading businesses find it easier to grow there.
Be it any business, Dubai as well as the various Emirates across the UAE has a lot to offer you.
To know more about the UAE market or to expedite your Dubai company formation process get in touch with Shuraa Business Setup. Call us on +971 4 4081900 or WhatsApp us on +971 50 7775554. You may also email us at info@shuraa.com or log on simply log on to https://www.shuraa.com/