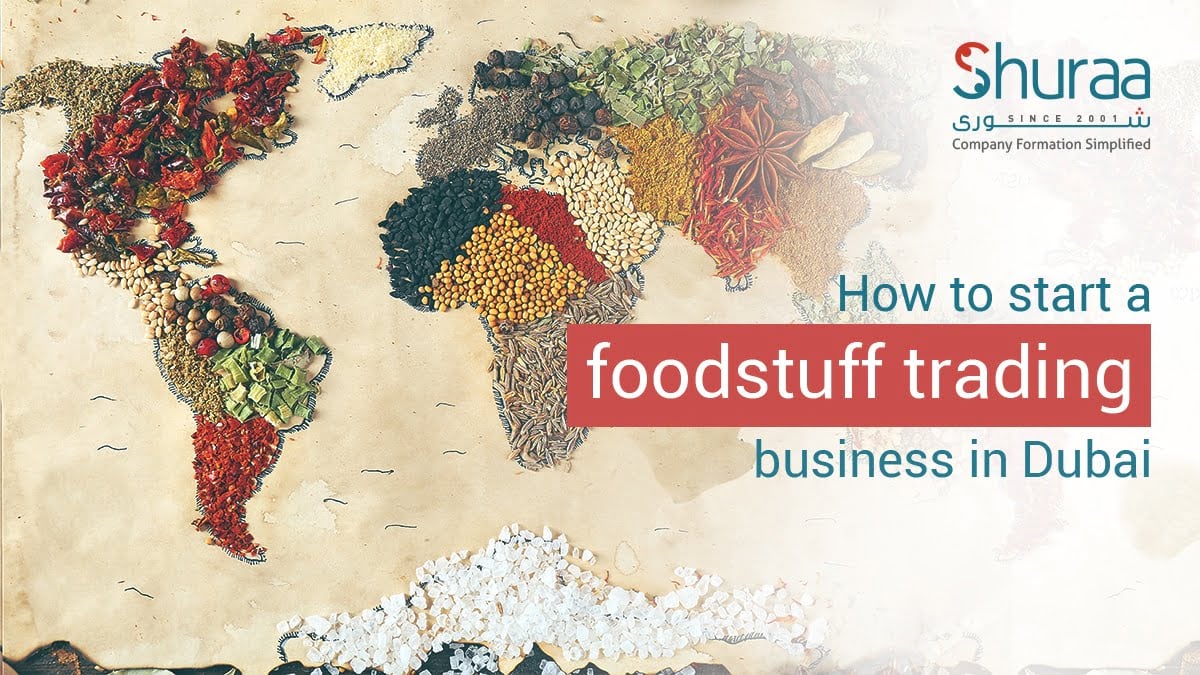 How to Start a Foodstuff Trading Business in Dubai
Updated on April 21, 2020
Foodstuff trading is a very important business activity in Dubai. It is a major contributor to Dubai's economy and is an activity that has been prospering in the city for many years. The UAE has become an international hub of trade in the Middle East, and so, the import and export of food take place in high volumes. Therefore, starting a foodstuff trading business in Dubai is a lucrative business venture.
Dubai is recognised globally for its food scene. It is home to many local and international restaurants and cafes serving cuisines from all over the world. Therefore, the food and beverage industry relies on the supply of quality food items. This is made possible by foodstuff trading companies in Dubai. Hence, foodstuff trading is always in demand.
License required for foodstuff trading business in Dubai
The Department of Economic Development (DED) is the authority that issues business licenses for companies registered in Dubai mainland. You must submit all the necessary documents to the DED since it is the authority that carries out the registration process.
Foodstuff trading companies in Dubai require a Commercial License. They are registered as a Limited Liability Company (LLC). This business structure follows a 51-49 shareholding structure. As per UAE law, it is mandatory for a foreign-owned company registered in Dubai mainland to partner with a UAE National, also called a Local Sponsor. As a result, the local sponsor will hold 51% of the company shares and you will hold the remaining 49%.
Documents required to start a foodstuff trading business in Dubai
Passport copies of shareholders
Visa page of the shareholder – residence visa or visit visa
NOC from the current sponsor, if the shareholder has a residence visa
Emirates ID of shareholders having a residence visa
Company formation process
Submit 3 trade name options for approval from DED
Get Initial Approval. You cannot proceed with the application without this approval
Sign the Memorandum of Association (MOA) from a Dubai notary public
*This is done electronically now
Rent an office/warehouse and submit the tenancy contract along with the Ejari
Submit the Ejari and the tenancy contract to Dubai Municipality's Food Control Department
Get additional approvals, if any
Collect the payment voucher
Make the total payment and collect the trade license
Sub-activities under Foodstuff Trading in Dubai
In addition to the main business activity of foodstuff trading, you can also add the following sub-activities to your trade license.
Egg Trading
Flour Trading
Ghee & Vegetable Oil Trading
Grains, Cereals & Legumes Trading
Ice Trading
Juice Trading
Mineral Water Trading
Potatoes Trading
Sugar Trading
Spices Trading
Snack Food Trading
Soft Drinks & Carbonated Water Trading
Fruits and Vegetables Trading
Role of Dubai Municipality
Dubai Municipality (DM) is the government agency whose Food Safety Department is responsible for inspections and regulation of best practices for foodstuff trading in Dubai. Therefore, every company trading foodstuff in Dubai must register with the Dubai Municipality.
If your company will be engaging in the import of foodstuff, you must conform to the following requirements by the Dubai Municipality Food Control department:
Register your company in the DM Food Import and Re-export System (FIRS) – This is to be able to apply for food import requests and to be able to follow up on the status of your import, from inspection to release
Acquire food label approval for all items that you will be importing – This is to confirm that your food labelling is in compliance with government standards to avoid rejection of the consignment
Register all food items in the DM Food Import and Re-export System (FIRS) before importing them
Obtain a FIT analysis result from the Dubai Central Food Laboratory – This is advisable for the food items you will be importing to specify whether the item is fit for human consumption
Role of Dubai Customs
Once you receive your trade license from DED, you will also have to register your foodstuff trading company with Dubai Customs for importation and exportation of foodstuff. You will receive a unique Customs Code upon registration which is necessary during the import-export process.
To gain further clarity on the various registration and import-export processes regarding foodstuff trading, it is advisable to seek the guidance of a business setup consultant. You can contact Shuraa Business Setup and speak with our experts for free to learn more about how you can start a foodstuff trading business in Dubai. Call us on +97144081900 or WhatsApp us on +971507775554. You may also email us at [email protected]/shuraa.com.