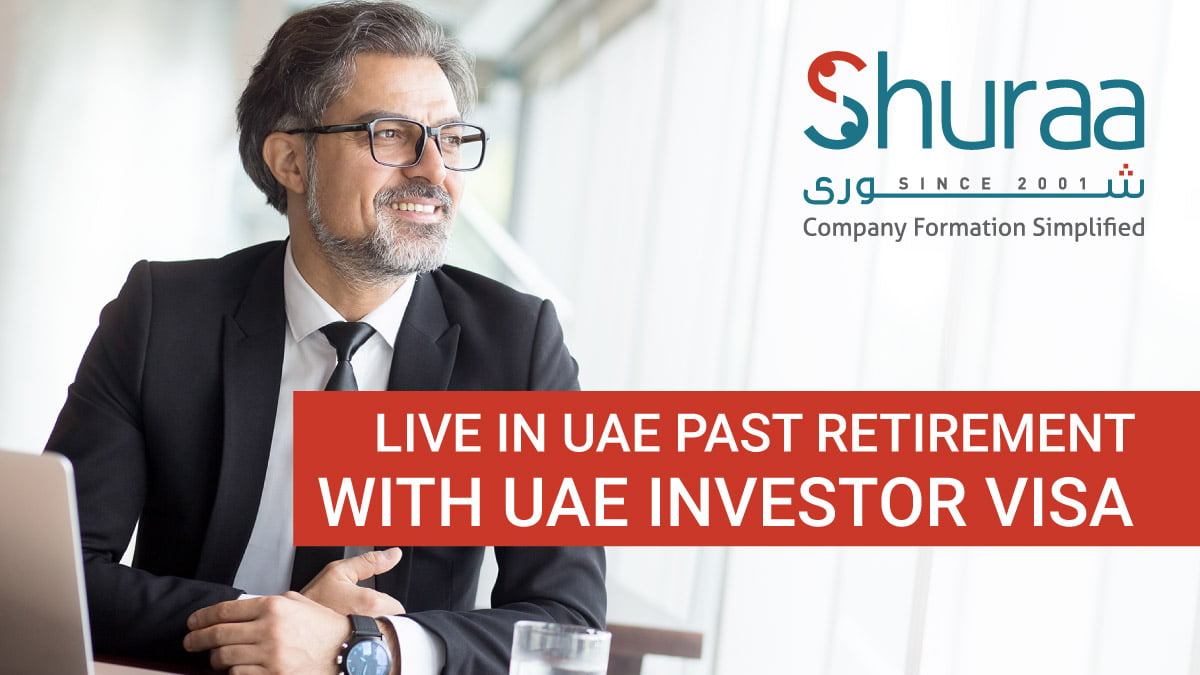 Live in UAE Past Retirement with UAE Investor Visa
UAE is a popular destination for foreigners seeking job opportunities – as they are provided with an employment visa in UAE along with several facilities that the country has to offers. The current population of UAE's consist over 85% of expatriates, mostly employed, which is considerably a gigantic number working towards retirement. UAE also provides a rich and sustainable lifestyle and if you are finding ways to continue your stay in UAE even after retirement, here is the backup plan –  UAE Investor Visa.
The Labour Law of UAE denotes retirement at the age of sixty, and in some instances, companies also legally force the employees out, however, an inventively alternate solution would be to become an Investor in UAE or get a UAE or Dubai Partner Visa.  With investing in a venture or setting up a business in UAE you do not only continue your stay but also could make money with the exciting investment avenues at hand.
Below noted are the characteristics you would need to know to execute your backup plan:
Incorporation of a business or investing in a business qualifies a foreign national to apply for a UAE Investor Visa.
Financial security needs to be deposited depending on the jurisdiction of the business along with the minimum capital required.
Also, to apply for an investors visa in Dubai or in some other Emirates, you would require sufficient funds or bank savings showcasing the ability to regulate a business.
Acquiring for a Partner Visa in UAE also means that you would have to look for a UAE national to get into a partnership with a mainland business setup or a local service agent for a freezone company formation.
UAE immigration department must grant you consent to operate the commercial activity.
UAE or Dubai Investor Visa could be easily obtained once you produce your business license – be it a professional license, freelance license or mainland business license.
Investor in UAE does not have an age limit, as well as the investor is eligible to sponsor family members under the visa.
Investors visa in Dubai as well as around UAE is valid for a period of three years.
Get started! To know how to apply for an investor's visa in UAE or to get the related documentation, as well as the right investment avenue contact Shuraa Business Setup now! Shuraa business setup is a leading business setup company offering visa and immigration services in Dubai all over UAE.